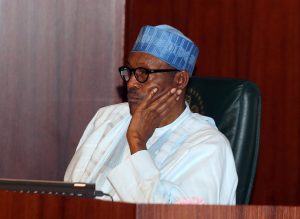 Transparency International (TI) in its 2020 Corruption Perception Index (CPI) has ranked Nigeria as the second most corrupt country in West Africa.
The report also rates only 12 countries as more corrupt than Nigeria in the whole of Africa with Nigeria occupying 149th position out of 180 countries of the world analyzed in the report.
The countries listed as more corrupt in the latest report are the Democratic Republic of Congo, Libya, Equatorial Guinea, Sudan, Somalia, Zimbabwe, Chad, Eritrea, Burundi, Congo, Guinea Bissau, and South Sudan.
According to the TI report, with 25 out of 100 points, Nigeria also dropped two places compared to the 2019 report where it scored 26 points and ranked 146th out of 180 nations and Nigeria's ranking on the corruption perception index has continued to drop in the last four years.
Naija News reports that Transparency International is a German non-governmental organization founded in 1993.
Based in Berlin, its nonprofit purpose is to take action to combat global corruption with civil societal anti-corruption measures and to prevent criminal activities arising from corruption.
The organization publishes a Corruption Perception Index (CPI) since 1995 which is an annual survey report which ranks countries by their perceived levels of public sector corruption, as determined by expert assessments and opinion surveys.
Zero means "Highly Corrupt," while 100 stands for "Very Clean" and countries are rated between zero and one hundred.
According to this current report, Somalia and South Sudan remain the most corrupt nations on earth, while Denmark, New Zealand, Finland, Singapore, Germany, Sweden Switzerland, Norway, The Netherlands, and Luxembourg are the least corrupt countries in the world.
In other news, President Muhammadu Buhari on Tuesday during a meeting with the new service chiefs noted that his administration has not found the fight against insurgency easy.
The President in a statement released through his spokesman, Femi Adesina, called on the service chiefs to be patriotic, saying the country was in an emergency.
Buhari was quoted in the statement saying, "We're in a state of emergency. Be patriotic, serve the country well, as your loyalty is to the country."
"You know the stage we were in 2015, you know the stage we are now, and the undertakings we made."
"We promised to secure the country, revive the economy, and fight corruption. None has been easy, but we have certainly made progress."