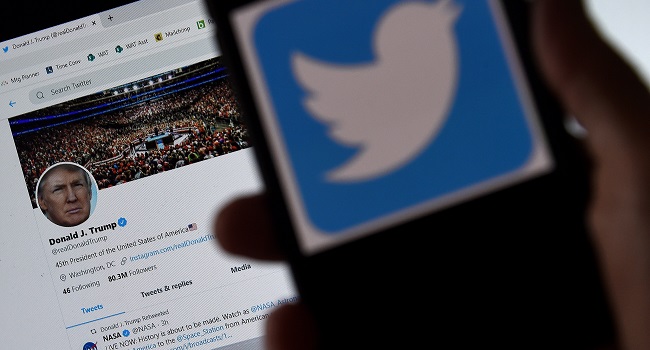 Twitter chief Jack Dorsey on Wednesday backed the messaging platform's ban of US President Donald Trump.
In a series of tweets on Wednesday, Dorsey said Trump's action sets a "dangerous" precedent and represents a failure to promote healthy conversation on social networks.
"Having to ban an account has real and significant ramifications.
"While there are clear and obvious exceptions, I feel a ban is a failure of ours ultimately to promote healthy conversation," Dorsey said, inviting feedback from users.
Trump's access to social media platforms that he used as a megaphone during his presidency has been largely cut off since a violent mob of his supporters stormed the Capitol in Washington last week.
In addition to Twitter, bans have also been put in place by Facebook, Instagram, Twitch, and Snapchat, while YouTube temporarily suspended Trump's channel.
However, Twitter was the Republican billionaire's go-to tool, which he used to directly communicate on a daily basis with some 88 million followers, posting everything from proclamations to accusations and spreading misinformation via the platform.
Social media operators say the embittered leader could have used his accounts to foment more unrest in the run-up to President-elect Joe Biden's inauguration.
On Monday, Twitter took things one step further, announcing it had also suspended "more than 70,000 accounts" linked to the far-right QAnon conspiracy theory that claims Trump is waging a secret war against a global liberal cult of Satan-worshipping pedophiles.