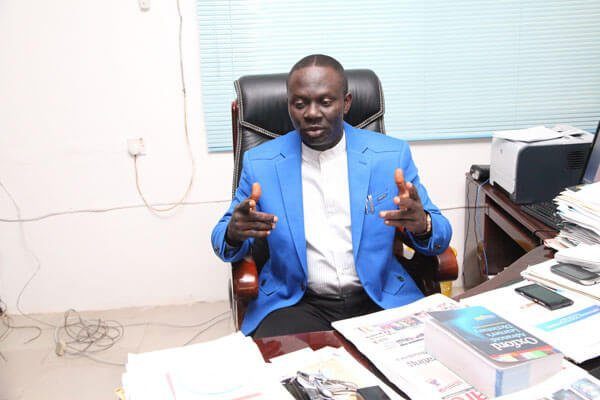 A former Commissioner of Information in Edo State, Kassim Afegbua has reacted to the political crisis in Rivers State.
Afegbua, on Thursday, claimed that the Governor of Rivers State, Siminalayi Fubara, never wanted to be governor because he didn't like it.
Speaking in an interview on AIT, Afegbua said the former governor of the state and Minister of the Federal Capital Territory (FCT) gave the governorship seat to Fubara because he was calm.
Afegbua said, "In the case of Rivers, Sim Fubara never wanted to be governor; he didn't like it. When Wike threw the kite to quite a number of persons, they were persons who were actually angling for it.
"So because he showed some level of calmness, comportment, and all of that. Wike felt, Oh, okay, this man may just be like what I'll use to be able to sustain our political family."
Speaking on how politics is in Rivers State, the former Commissioner said, "Because Rivers politics is volatile. You can't take that away from us.
"This is not the first time we're seeing that they're burning down assemblies. They've broken maize before; they've done all manner of things before.
"Even the election itself was hotly contested. And so, to that extent, I, being in Fubara's shoes, would naturally defer to my predecessor, defer to other leaders who put their acts together to ensure that I emerge as a governor."
The post Rivers Crisis: 'Fubara Never Wanted To Be Governor, Wike Picked Him' – Afegbua appeared first on Naija News.