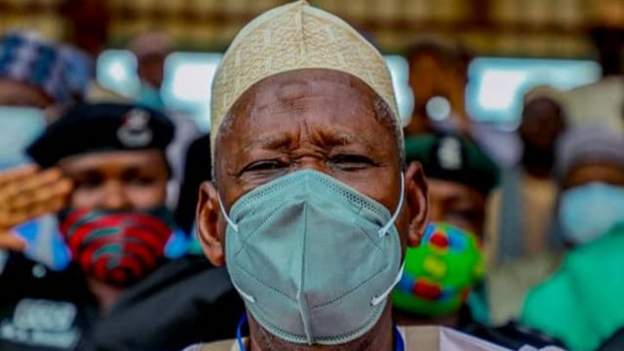 Kano State Governor, Abdullahi Ganduje has noted that the national identity number (NIN) could be used to identify criminal herders.
Ganduje while speaking on a programme on Channels TV, said a lot of information could be obtained from NIN after the data may have been mined.
He further stated that very few herders are criminals, he, however, stated that identifying the difference between the criminals and non-criminals is the challenge.
"If we have data and technology, it is easy to do that (differentiate criminal herders from non-criminals). We should make sure that all the herdsmen are being forced like other Nigerians to have national identification."
"Using technology, you can get the criminals out of them and get a lot of information from there. It is not all the herders that are criminals, only very few of them are criminals. Since they are all herders, you find it difficult to differentiate."
"Most importantly is the economic empowerment of the Fulani or the herdsmen. They need a system that will improve the animal husbandry that they are practising, it's an issue we don't even talk about. We only talk about security."
"We are not talking about the economic improvements in their lives which have also created security challenges."
The Kano State Governor added that those speaking against banning the movement of cattle from north to south have not proffered any other solution.
"When business is as usual, how do we move forward? Those who are saying banning cattle movement from north to south is affecting human rights, they have not told us the solution."
"Education in Kano is free and compulsory, why should we allow children to follow cows?"
In a related development, the Ekiti State chapter of the Miyetti Allah Cattle Breeders Association of Nigeria (MACBAN) has promised to expose any member with criminal tendencies to security agencies in the state.
Chairman of the association, Alhaji Adamu Abache, gave the promise in Ado Ekiti on Thursday during a security meeting, organized for all ethnic nationalities in the state.