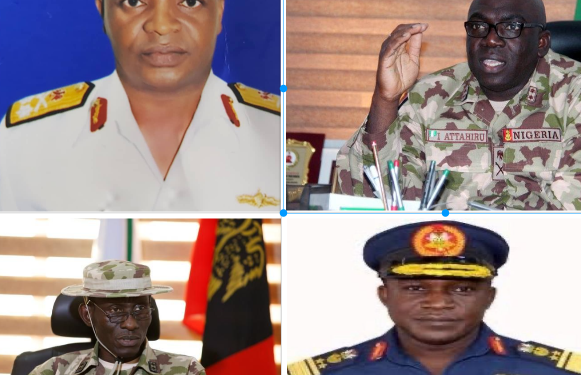 President Muhammadu Buhari's Special Adviser on Media and Publicity, Femi Adesina, on Tuesday, said Nigerians are not in the position to assess the service chiefs.
The Presidential aide while speaking on Channels TV said, "You and I would not be able to assess them because we are civilians. To use the word of the military, we are bloody civilians. We would not know. So, we are not in a position to assess these service chiefs and why they were appointed."
Naija News had earlier reported that President Buhari on Tuesday appointed new service chiefs after much pressure from Nigerians to bring in fresh hands to lead the fight against insurgency.
The new service chiefs are Major-General Leo Irabor as Chief of Defence Staff; Major-General Ibrahim Attahiru as Chief of Army Staff; Rear Admiral A.Z Gambo as Chief of Naval Staff; and Air-Vice Marshal I.O Amao as Chief of Air Staff.
Adesina while speaking on their appointment, said his principal did a thorough job in coming up with the four newly appointed commanders.
He said, "The style of the president is to call for service records. He would scrutinise many and then he can make up his mind on who is best suited (for the job). Don't forget that other people like the minister of defence and another retired general he would consult and those who know. And he has come up with choices that he thinks are best for Nigerians at this time."
Adesina further noted that the appointment of the new service chiefs was not based on a federal character but was based on competence.
The presidential spokesman said, "There are certain appointments that are subject to federal character. For instance, the constitution says there must be a minister from each state of the country but there are certain appointments that are also not subject to a federal character and one is in the security."
"They (service chiefs) are not subject to federal character, it is about competence and ability to deliver. So, the president would appoint whoever he thinks would deliver and to the best level for the country."
"Appointments that are subject to federal character would be done accordingly and those that are subject to the prerogative of the president, he would do it according to his prerogative."