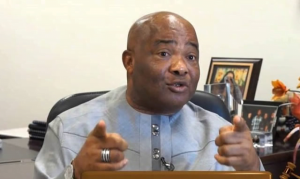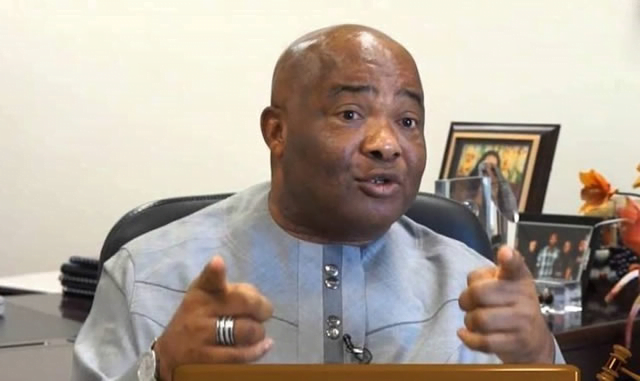 Governor Hope Uzodimma of Imo State has commended President Muhammadu Buhari on the appointment of new service chiefs in the country.
Naija News recalls that President Buhari on Tuesday appointed new service chiefs for the nation after he sacked the previous ones.
This was confirmed on Tuesday in a tweet from presidential media aide, Femi Adesina in which he also quoted the president as appreciating the outgone service chiefs for their performance.
In a statement on Tuesday, governor Uzodinma appreciated the President for listening to the yearnings of the people over the security challenges facing the country.
The governor noted that President Buhari's actions have shown that he is a responsive leader who listens to the people who elected him into office.
While congratulating the newly appointed Service Chiefs, Uzodimma urged them to live up to the expectations of their new portfolios.
Meanwhile, the Presidency has insisted that the service chiefs replaced by President Muhammadu Buhari did not fail in their service to the nation.
Speaking on Channels Television's Politics Today, the Special Adviser on Media and Publicity to the President, Femi Adesina stated that it was only time to inject fresh energy in the fight against terrorism and other security challenges confronting the country.
According to the presidential aide, President Buhari commended the outgoing service chiefs.
He said: "The fact that they have to leave today does not mean they have failed. No, I wouldn't think so. It is just that it is time to have fresh energy, fresh blood and fresh ideas in the theatre of battles where the military is involved in the country."
Adesina faulted claims that their resignation was a result of the pressure mounted on the government for the sack of the service chiefs.
He said: "I don't think it is a matter of right or wrong. it is just a matter of doing what is best for the country at the best time".
"It will not be right to say one side was right or one side was wrong because the President even in the statement we issued, also commended the outgoing service chiefs for their contribution to engendering a safer country.
"That shows that by and large, he was satisfied with their performances and he just felt it was time to rejig the system; have fresh energy, have fresh blood, have fresh ideas".