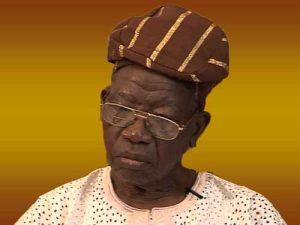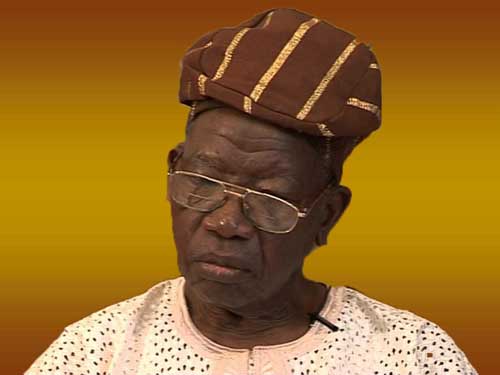 A former Lagos State Governor, Alhaji Lateef Jakande, who died on Thursday at the age of 91, will be buried tomorrow (Friday).
Naija News reports that the burial date for the elder statesman was announced by the Committee of Friends of the ex-governor.
Also, one of his sons, Deji, confirmed to The Punch that Jakande will be buried at 4 pm on Friday.
The statement by Jakande's friends was signed by a former Vice-Chancellor of Lagos State University, Prof. Abisogun Leigh, Kamal Giwa, Prince Bayo Oshiyemi, Alhaji Gani Owolabi Dada, Mrs. Omolara Abeke Vaugh, and Alhaja Latifat Gbajabiamila.
The statement read, "The committee of friends LKJ first civil Governor of Lagos State wishes to announce the passing of our dear leader the Baba Kekere of Lagos, Alhaji Chief Lateef Kayode Jakande, at the age of 91 years which sad incident happened on Thursday, February 11, 2021
"The burial arrangements are as follows – Pre-Burial prayers at number 2 Bishop Street Ilupeju, Lagos State on Friday 12, February 2021 at 9am.
"Interment at Volts and Gardens Ikoyi at 4 pm Friday 12, February 2021."
Jakande, born 29 July 1929 was a second republic civilian governor of Lagos State between 1979 and 1983.
He was born in the Epetedo area of Lagos Island, Lagos State but both his parents are from Omu-Aran, Kwara State.
He studied at the Lagos public school at Enu-Owa, Lagos Island, then at Bunham Memorial Methodist School, Port Harcourt (1934–43). He studied briefly at King's College, Lagos in 1943, and then enrolled at Ilesha Grammar School in 1945.
He established a career in journalism before contesting for the office of the executive governor of Lagos State in 1979, on the Unity Party of Nigeria platform.
He defeated his opponents, Adeniran Ogunsanya of NPP and Sultan Ladega Adeniji Adele of National Party of Nigeria and was subsequently sworn in as governor.
During his active days, he also served as the Minister of Works (November 1993 – August 1998) under the military regime of Sani Abacha, a position which earned him lots of criticism, though he says he has no regret taking up the job.