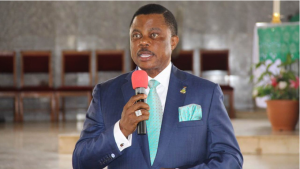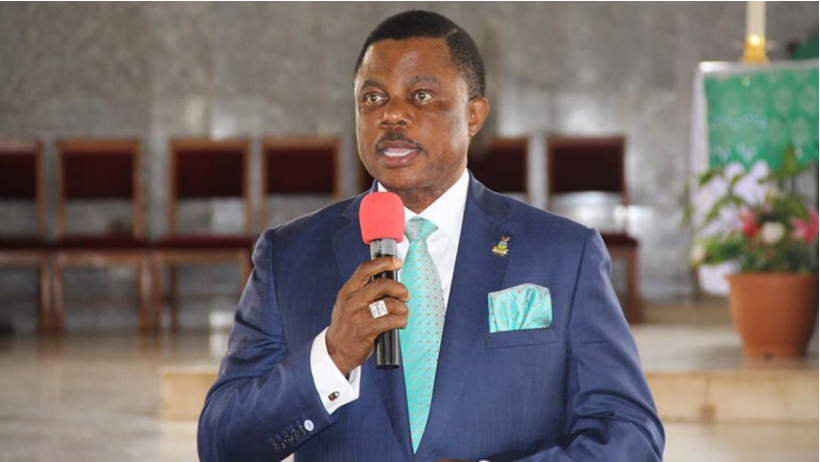 The All Progressives Grand Alliance (APGA) has debunked claims that Anambra State Governor, Willie Obiano is set to dump the party for the All Progressives Congress (APC).
Obiano who was elected Governor in 2014 on the platform of APGA will conclude his second and final tenure in March 2022 and there have been rumours that he would dump the party for APC in order to contest the Anambra North Senatorial Election in 2023.
However, the National Coordinator of APGA Media Warriors Forum, Chinedu Obigwe, in a statement on Tuesday said the rumours about decamping only existed in the imagination of those pushing it for their selfish political interests.
He added that Obiano remains committed to APGA and there is nothing the APC wants to offer him.
In his words, "Every election season, the disgruntled opposition elements are known for being more desperate and resorting to all manners of blackmail in a condemnable bid to seize power from the ruling party( APGA).
"Governor Obiano is not planning to defect to APC rather he is committed to ensuring that a good successor who will continue the good works he is doing in Anambra from where he stopped emerges from APGA.
"This is the goal he fixed his eyes on actualising and nothing will stop him from doing that.
"Obiano remains a committed leader of APGA that is determined to take the party to greater heights.
"The general public and governor Obiano's fans are advised to disregard the disgruntled opposition elements' fabricated tissue of lies in this election season because they are politically motivated."
Meanwhile, the Peoples Democratic Party (PDP) has faulted a claim by the Federal Government that the security situation under the current administration is better than it was in 2015.
Naija News had reported that the Minister of Information and Culture, Lai Mohammed, said despite the security challenges being witnessed in parts of the country, the country is more secure than it was when it came on board six years ago.
Mohammed, who made this claim while speaking at a press conference in Abuja on Monday, added that before the All Progressives Congress took over power in 2015, bombings by Boko Haram members were being witnessed in about 12 states including Abuja.
The minister, however, claimed that the situation has changed for the better.
"I can say without hesitation that, though Nigeria is facing security challenges, the situation is far better than what we met in 2015," he had said.
Reacting to the claim, the opposition PDP condemned the minister for making such a reckless and careless statement amid multiple crises facing the country.