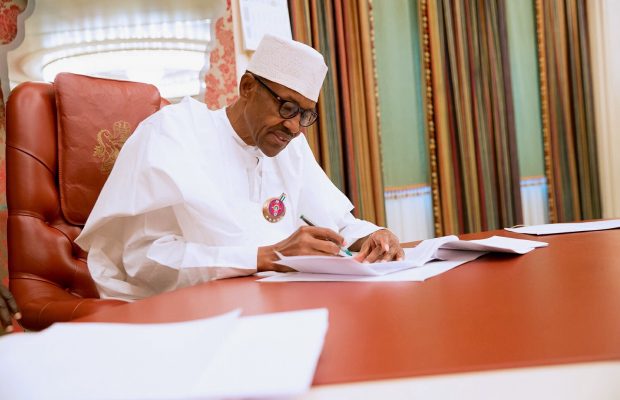 The Nigerian government under the leadership of President Muhammadu Buhari has approved the recruitment of 30,000 graduates under the National Young Farmers Scheme.
The graduates will be recruited by the National Agricultural and Land Development Agency (NALDA) and will be deployed as agricultural extension service workers.
Naija News reports the graduates will be trained and will be in charge of soil sample collection and soil tests, including extension work to farmers in order to boost local food production.
This was confirmed on Monday in Abuja by the Executive Secretary of NALDA, Paul Ikonne, while briefing newsmen on the activities of his agency which was launched by the President in November 2020.
"We cannot achieve food security without understanding our soil, without getting our farmers to know what the soil requires. Based on that, Mr President has directed and given the approval, under the National Young Farmers Scheme to engage over 30,000 young Nigerians who are graduates and have a background in agriculture or sciences," Daily Trust quoted Mr Ikonne as saying.
The graduates will undergo two weeks of intensive training on soil sampling and soil testing after which they will be engaged full time.
The recruitment process which has already commenced will be done in collaboration with the Nigerian Institute of Soil Science, and state governments, Ikonne disclosed.
It will be recalled President Buhari while launching the scheme in November, expressed optimism that Nigerian youths will take on mechanized farming with the launch of the National Young Farmers Scheme.
The President disclosed that the scheme will be managed by the revamped National Agricultural Land Development Authority (NALDA).
Buhari noted that the scheme is part of efforts by his administration to expand and modernize agriculture in Nigeria, and also increase opportunities for youth participation.
The scheme is expected to engage Nigerian youths in agricultural ventures, provide job opportunities for them and grow the country's economy.