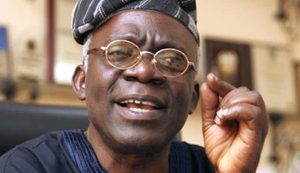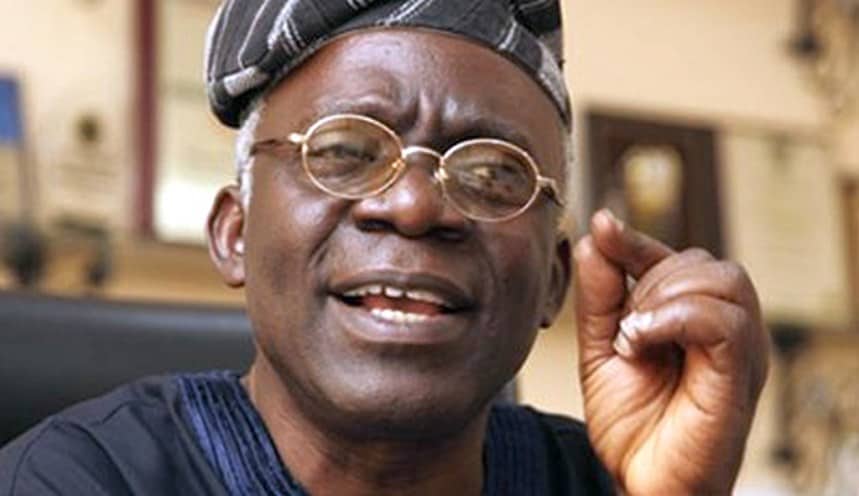 A human rights lawyer, Femi Falana (SAN), has revealed why operatives of the Security Network Agency codenamed Amotekun are killing innocent Nigerians.
Naija News reports that a 21-year-old man, Tosin Thomas, was shot dead at Mokola Roundabout on Wednesday evening when Amotekun operatives were called to intervene in an armed robbery attack.
Thomas, who was going home during the incident, was hit by bullets from a gun fired by Afolabi. He was rushed to University College Hospital for immediate medical attention and thereafter was confirmed dead by medical personnel.
Speaking on Thursday, Falana said the operatives of Amotekun are being trained by retired military and police personnel with a neo-colonial background.
"The teachers have total contempt for people. Hence, the operatives are engaged in horrendous abuse of the human rights of the people.
"The central command of Amotekun should be constituted by accredited representatives of mass organisations and funded by state governments," he said.
Meanwhile, the International human rights organization, Amnesty International says it is concerned about recent allegations against Amotekun.
The organisation made this known in a statement on Thursday signed by Director, Amnesty International Nigeria, Osai Ojigho.
according to Amnesty International, the allegations of killings by officers of the outfit must be investigated to ensure accountability.
It, however, asked handlers of the agency not to allow it to become human rights abusers like the police.
"The allegations (of killings) must be investigated to ensure accountability.
"Amotekun must not become human rights abusers like the police. Amotekun emerged due to people's dissatisfaction with how the Nigerian security agents were responding to proven cases of conflicts and attacks in their region. But such bodies must be properly defined by law and their roles must be clearly elucidated and human rights should be the governing principle.
"As long as human rights are not the foundation, there would always be that risk of abuse. The same complaint we have against the federal police, we would also have with any other; so, the core thing is for the stakeholders to be clear from the beginning about how this security outfit would bring safety and security, using international human rights standards. That is the only way it can be effective," the statement said.