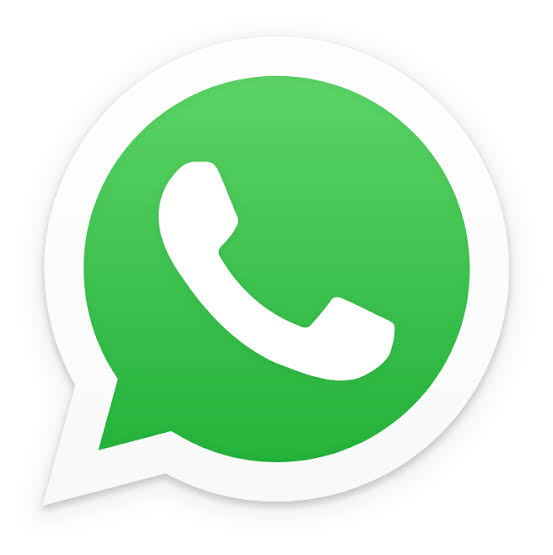 The social messaging app, Whatsapp on Wednesday pulled a surprise on its users all over the world as it uploaded statuses on the phone of users.
The instant messaging app, which is also owned by Facebook owner, Mark Zuckerberg explained that it would use the status to educate users on the latest updates and features about the app.
"Whatsapp is now on Status! We'll let you know about new features and updates here," the company noted in one of the statuses.
It also explained that user privacy is still intact as the company can't listen to the conversation of users or read their chats.
"One thing that isn't new is our commitment to privacy." another of the status read and then the next slide added: "Whatsapp can't read or listen to your personal conversations as they are end-to-end encrypted."
However, many users have taken to the micro-blogging site, Twitter to express their views about the new development with many expressing feelings of having their privacy intruded by the move and others left confused by the action.
There are possibilities that this may push many users to switch to other alternatives such as Telegram and Signal.
See some reactions from Nigerians:
#whatsapp users this morning pic.twitter.com/reaL0ykMzB

— Emir of Canada (@jega_eleniyan) January 27, 2021
WhatsApp is feeling the heat from Signal and Telegram. Lmao pic.twitter.com/XSCSijQbJF

— Sharyf (@Sharyf__) January 27, 2021
Woke up to Mark Zuckerberg posting WhatsApp status on my phone as if we went to the same school. You prioritise my privacy, and so?

— Your Daddy (@ToyosiGodwin) January 27, 2021
For me to be able to view someone's Status on WhatsApp, it means I need to have added their number to my phonebook. In this case, I didn't save any "WhatsApp" contact on my phone. It means Mark Zuckerberg smuggled himself into my phonebook. That's Privacy Invasion if you ask me.

— Wale Adetona (@iSlimfit) January 27, 2021
#WhatsApp trying to win the privacy war against Signal

But we already know what it is, the strategy they are using ain't going to help, they rather come clean and update their privacy policy to giving actual privacy to their users.

— Your Fav Online Guy (@iamjosephetim) January 27, 2021
Why is WhatsApp on WhatsApp
And how did I get their number?

— Mia (@afrakoma97_) January 27, 2021
Mark Zuckerberg rented a space on my WhatsApp stories tab to drop a message for me about how he cares about my privacy. Thanks for the reassurance, I look forward to the customised Ads on WhatsApp

— Kelvin Odanz (@MrOdanz) January 27, 2021
Mark Zuckerberg woke us up on our status and was like.. pic.twitter.com/TjT4L1nq7r

— Oyibo Artist(Rx) (@La_femZi) January 27, 2021
When I saw the WhatsApp status on my phone this morning, I was scared of viewing o lol because brother Mark zuckerberg can do and undo

— dupe2upe (@Hormodupsy) January 27, 2021
It's Mark Zuckerberg's audacity for me. My phone, my data! You're posting status like we exchanged contacts?

— stephenie with an e not a (@stephenaaay) January 27, 2021
Yes ooooooo! Me gan sef shock to see WhatsApp Status from Mark Zuckerberg https://t.co/3R00vYQA9Q

— ADEYELU OMOWALE EBUN (@wale_ebun) January 27, 2021
Why is WhatsApp updating status for me???
What is wrong with Mark Zuckerberg?
Who told him I want to hear his story?
If he is not doing giveaway, he better blocks me.

— Obong Ekpe (@Obong_Ekpe) January 27, 2021
Mark Zuckerberg is trying so hard to convince us that he prioritizes our privacy whereas he collected our numbers without our consent. Isn't that invasion of privacy? Someone should please suggest another messaging app for me or should i move on with Telegram?

— Anambra Local Man (@izzy_crownnn) January 27, 2021
If curse do work ,mark zuckerberg don die long ago

— kulturethegreat (@kulturethegreat) January 27, 2021
So basically Mark Zuckerberg is telling us he is going to run his house the was he sees it. #WhatsappStatus pic.twitter.com/SyPk84yCnj

— Siphokazi B (@Missbotya) January 27, 2021
Wetin dey vex me pass be say I no fit mute am. Mark Zuckerberg well done opic.twitter.com/9vmZ38gSsx

— Hаяcкнап (@Harckhan) January 27, 2021
Talk about Mark Zuckerberg invading your privacy to tell you that he doesn't invade your privacy. pic.twitter.com/DZzZkfGgZ7

— Alex And Dar (@lexndarh) January 27, 2021
I can't imagine how many views Mark zuckerberg will get today pic.twitter.com/Dw2cRSqeaO

— that mahn called Jesse (@iamlumus) January 27, 2021
WhatsApp dey send me status.
Mark zuckerberg is that you?

— Ekwueme ZOE Ifeanyi (@PhatTweep) January 27, 2021
Mark Zuckerberg should just continue with his rubbish. E just remain small , I go park my load leave WhatsApp for you Oniranu

— Benny (@BennyTheHustler) January 27, 2021
The new WhatsApp Status

Only a matter of time before Mark Zuckerberg starts playing Ads on it.

Then after a time…before you can reply chats 30sec ads will pop up on your screen.

Then you will be reminded to pay WhatsApp Premium.

Same colored shirts won't pay for themselves.

— The Kingmaker (@SmithVinci) January 27, 2021
Some girls will still ask how Mark zuckerberg got their number

— King28 (@Ayomide8421) January 27, 2021
I am suing Mark Zuckerberg for the violation of my privacy. We can still settle out of court if you dont trust our judiciary system.#TwitterNG #MarkZuckerberg #LeoIrabor #OdionIghalo #Tammy #AbujaTwitterCommunity pic.twitter.com/zCKnEnqVOe

— Oga Pai (@pai_oga) January 27, 2021
Meanwhile, Naija News previously reported that a new WhatsApp update will prevent older Android and iPhone devices from having access to the app starting from January 1, 2021.
The development would force owners to either update their mobile operating system or buy a new smartphone.
Any iPhone not running iOS 9 or newer, or any phone not running at least Android 4.0.3 also known as Ice Cream Sandwich will no longer be able to access the app.
This means all iPhone models up to the iPhone 4 will be unable to support WhatsApp, as these phones are not capable of updating to iOS 9.