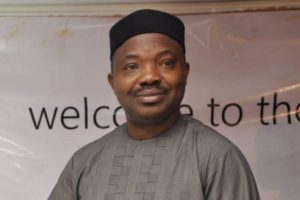 The pan-Yoruba socio-cultural organisation, Afenifere, has outrightly rejected the extension of the tenure of the Inspector-General of Police, Mohammed Adamu.
Naija News reports that the Minister of Police Affairs, Mohammed Dingyadi, announced on Thursday that President Muhammadu Buhari had extended Adamu's tenure by three months.
Speaking to State House correspondents, the minister said the extension was to allow the proper selection of a successor and proper handover.
He had said: "Mr President has decided that the present IGP, Mohammed Adamu, will continue to serve as the IG for the next three months, to allow for a robust and efficient process of appointing a new IG.
"This is not unconnected to the desire of Mr President to, not only have a smooth handover but to also ensure that the right officer is appointed into that position.
"Mr President is extending by three months to allow him to get into the process of allowing a new one."
In an interview on Thursday, Afenifere spokesman, Yinka Odumakin, berated the President for making such an illegal and unconstitutional decision.
Odumakin wondered if there was no officer within the police hierarchy qualified to be the next IGP, adding that the excuse given by the Police Affairs Minister was not tenable.
He described the president's decision as one of the nepotic agendas of this administration for the past six years.
"There are some of the nepotic agenda of this administration for the past six years.
"Is it that there is no more policeman who can take over from the retiring IG, no.
"It is the nepotistic agenda that have been taken to the next level that we are witnessing.
"Is it not the same police force? Are there no colleagues of him who can take over the position and continue from where he stops?
"For us, it's nepotism, naked nepotism," Odumakin said.