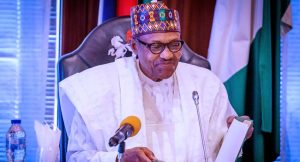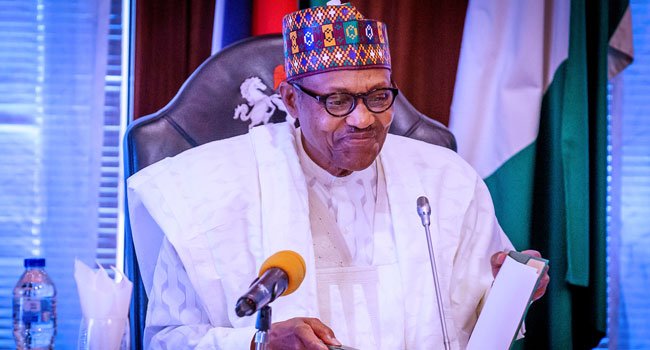 President Muhammadu Buhari on Thursday declared that he is aware of the activities of some of his supporters who defend his administration's policies and programmes on social media.
He made this known during a meeting with selected members of the All Progressives Congress (APC) youth wing at the presidential villa in Abuja.
He promised that his government will continue to prioritize issues that affect the youths of the country, assuring of more party and government policies that will accommodate their interests.
Buhari while urging the youths to actively participate in politics, noted that their energy and zeal is needed in actualizing national and party developmental efforts, saying the future lies in the hands of the youths.
''Young people owe this country the responsibility to deploy their energy and creativity in every field — health, science, education, sports, agriculture, etc. — and bring up innovations that would be in tandem with the changing dynamics of the world.
''While I will be looking forward to a more robust engagement with young people across the country, I wish to emphasize to you all that in me, you have a major supporter. I will offer you my full support to grow in politics, public service, entertainment, entrepreneurship and many other sectors, because I know that the future we envisage as a country cannot happen without our youths.
''In the days ahead, I will be engaging with the Minister for Youth, National Youth Leader of the party and others to fine-tune continuous and deliberate strategy on how to better drive a more robust youth inclusion and participation in different sectors.''
''I have followed with keen interest the efforts of many of you in your bid to grow our party, the APC, into a strong and long lasting platform that would sustain progressive governance in Nigeria. Taking issues concerning our party seriously is commendable and shows your forward thinking.
''I am also aware of the daily toils and sacrifices many of our online warriors make on social media to defend and promote the party and government. I appreciate you deeply and I am committed to making sure everyone appreciates your work as well," the President was quoted to have said in a statement by his spokesperson, Femi Adesina.
The youths were led to the meeting by the National Youth Representative, APC Caretaker Committee, Barrister Ismaeel Buba Ahmed, who is also the Senior Special Assistant on National Social Investment Programme to the President.
Meanwhile, the Nigeria Police Force has announced a mouthwatering reward to anyone that could help with useful information leading to the arrest of suspects whose faces appear in a photo it made public.
The police in a statement on Thursday signed by its spokesman, Frank Mba, offered the sum of N10million to whoever could help with the arrest of the individuals.
Naija News understands that the suspects were captured on a CCTV at an undisclosed crime scene.
Though the police did not reveal their crime, it, however, asked the general public to report to any nearest police station with helpful information and offered to appreciate the informant with the huge sum.