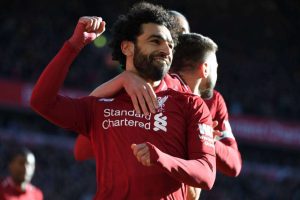 The Union of European Football Associations is said to be considering Budapest, the capital city of Hungary as a safe meeting point to host Liverpool FC versus RB Leipzig on Tuesday, February 16, 2021.
Naija News understands that the English Premier League champions would be playing against the German club in the UEFA Champions League round of 16 1st leg match.
Although Leipzig is yet to approve or reject the proposed venue, the decision to get a central pitch for the match was due to the travel restriction in Germany as a result of the dreaded COVID-19 pandemic.
Meanwhile, UEFA's regulations have stated clearly that the Bundesliga side must find a way of hosting the match, else risk to forfeit the game result as 3-0 defeat.
Speaking on the development, a spokesperson from the Hungarian Football Federation shared with AFP that it would accept a request if one was made. The statement reads: "Everything is still possible but no decision has yet been made. We have to verify certain points,"
On his part, while reacting to the venue change, Leipzig coach, Julian Nagelsmann said he remained confident the encounter with Jurgen Klopp's side would go ahead.
He said: "I go on the principle that the match won't be cancelled. In any case, we'll prepare as well as possible to try and play well against Liverpool."
Naija News understands that Barcelona FC will host PSG at Camp Nou on Tuesday, February 16, while Sevilla will be hosting Dortmund on Wednesday, February, 17.
Juventus, on the other hand, will travel to Estadio do Dragaoto stadium to face FC Porto on Wednesday, February 17 at 9:00 PM.