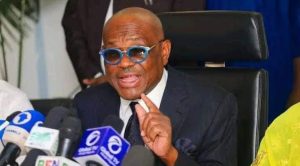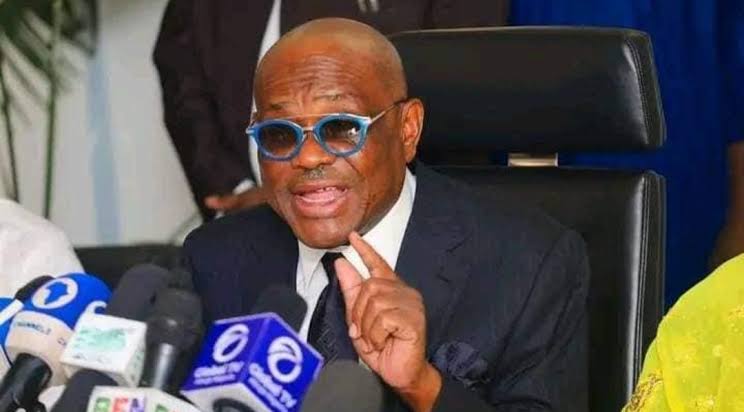 The Minister of the Federal Capital Territory (FCT), Nyesom Wike has assured the public that President Bola Tinubu is an advocate for religious inclusivity and does not espouse any form of discrimination.
He explained that Tinubu is not anti-Christian or Muslim.
Wike's statement underlined President Tinubu's steadfast commitment to religious tolerance and his unwavering belief that all religions are equal within the diverse fabric of the country.
In his view, Nigeria's strength lies in its unity, irrespective of the religious diversity that characterizes the nation.
This assurance came to light during Wike's inspection of the ongoing renovation projects at two national landmarks in Abuja, the National Mosque and the National Christian Centre.
Speaking with journalists after the inspection tour, the Minister expressed his contentment with the progress made on the renovations.
Wike explained that the renovation at the National Mosque experienced a temporary halt due to additional work required to ensure the project's thorough completion.
He promptly approved the necessary funds to facilitate the contractor's efforts to finish the additional tasks, reaffirming the government's commitment to seeing the project through.
In a similar vein, Wike promised to evaluate the cost associated with the second phase of the renovation project for the National Christian Centre.
He assured the public that he would approve the project if it falls within the funding limits allocated by the Federal Capital Territory Administration (FCTA).
However, warned that if the project surpasses these limits, he would have to seek the President's approval to ensure that important national landmarks are not neglected.
"He is not anti any religion; he takes all religion as one, because we are one Nigeria," he said.
The post Tinubu Is Not Against Any Religion – Nyesom Wike appeared first on Naija News.