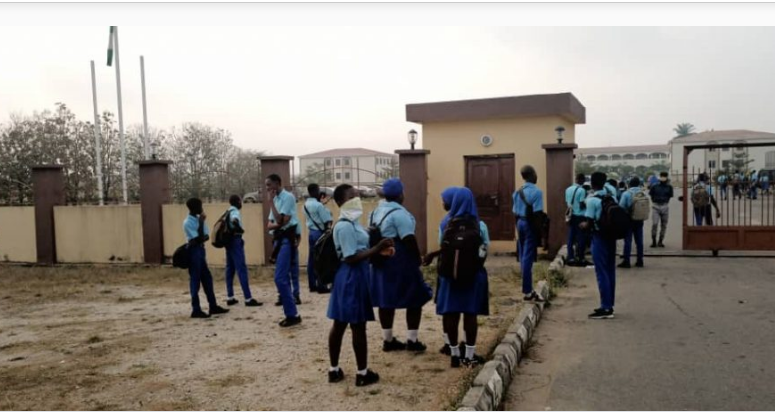 Two secondary schools in Osogbo, Osun State Capital on Monday, January 18 reportedly sent back home some students for not appearing with their face masks.
Naija News understands that after many days at home as a result of the COVID-19 pandemic, Public and private schools in the state resumed for academic activities on Monday (today).
However, in their bid to fight the second wave of the dreaded disease in the state, the Authorities of Salvation Army Grammar School and Osogbo Grammar School both within Osogbo today asked students who turned out without their face masks to return.
The PUNCH reports that its correspondent, who monitored visited some schools in the state observed there was partial compliance with COVID-19 protocols outlined by the Presidential Task Force on COVID-19.
"Although the teachers met enforcing the directive on face masks refused to comment on the development, two of the affected students at Osogbo Grammar School said they could not afford to buy the items as they were only given money for their midday meal," the news correspondent reported.
He noted further that no thermometer was in use at the two schools. Meanwhile, the Nigeria Center for Disease Control (NCDC) on Sunday evening, 17th January 2021, confirmed 1,444 new cases of Coronavirus disease infection in Nigeria.
The new cases of COVID-19 infection were confirmed via a statement on the official Twitter handle of the health agency.