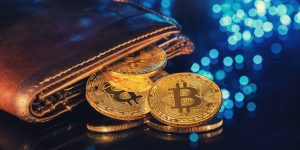 Cryptocurrency operators in Nigeria are preparing for life after a draconian crackdown on the novel cybercash trading by the Nigerian government.
Naija News reports that the Central Bank of Nigeria (CBN) has ordered banks in the country to shut down the accounts of cryptocurrency traders.
The CBN in its directive, told Deposit Money Banks (DMBs), Other Financial Institutions (OFIs), and Non-Bank Financial Institutions (NBFIs) local financial institutions to stop any transactions in crypto or facilitating payments for crypto exchanges.
The apex bank in the circular signed by Director of Banking Supervision, Bello Hassan, and Director, Payments System Management Department, Musa I Jimoh warned that disobedience to the directive will attract sanctions.
The controversial and largely unpopular directive came amidst Nigeria's ranking as the world's second-largest Bitcoin by trading volume, crypto marketplace Paxful reported last year.
The global cryptocurrency trading platform had disclosed that Nigerians, in the last five years, have traded 60,215 Bitcoins, or more than $566 million, a feat potentially propelled by the rapid deterioration of the Nigerian Naira in the forex market.
The embargo on cryptocurrency exchanges by the President Muhammadu Buhari administration ignited furore amongst Nigerians, many of whom excoriated the regime for its poor economic policies that have left the nation's economy in tatters.
Crypto experts, however, told PeoplesGazette Saturday that trading of the virtual currencies would continue nonetheless, albeit through alternative routes.
Peer to peer purchases
Nasiru Rasheed, a crypto analyst said: "One of the options we have is peer to peer (P2P) purchases. But to do peer to peer trades, you need to know someone who is willing to sell or buy depending on what you wish to do with your coin or naira. There are a few trusted platforms that act as escrow: Remitano.com and Binance.com."
Mr. Rasheed explained that although both platforms aren't run by Nigerians, they had sections for traders from the country.
"Before the advent of other known platforms such as Patricia, Remitano and Binance were the goto platforms in Nigeria. They are well moderated and at least 90 percent secure."
"Binance is the largest crypto exchange in the world and has almost any cryptocurrency you can think of listed. It also has its own peer to peer system. A bit more complicated than Remitano, but most secure to use. With the CBN restriction, both platforms (which do not require card attachment) will get a boost in user trade volumes," Mr. Rasheed stated, while advising traders to avoid the use of anything crypto-related as payment reference to avoid being flagged.
Crossborder transfer apps
The crypto analyst disclosed that with crossborder transfer apps, crypto users can deposit money (in those apps) and fund their crypto wallets via Mobile money, to facilitate their trade and send their monies home.
"The closest safest solution we will have will come from Ghana. Right now all apps can claim they accept deposits, but depositing isn't the problem. You need to be sure you can withdraw. The best apps for this are FxKudi, Bitsika and Cofredpay," he said.
Another Crypto operator, Ifeanyi Reuben, told the PeoplesGazette that business continues as usual.
"Cryptocurrencies are P2P transactions. They are not affected by whatever decisions the CBN come up with. If you send Bitcoin to me, I pay you in naira, how would a bank identify it is a bitcoin transaction? They can't," he reckoned.
"Banks operate under the regulations of the CBN. Crypto operates under no regulatory body. Our business continues as usual," Mr. Reuben stated.