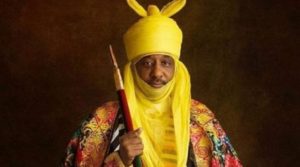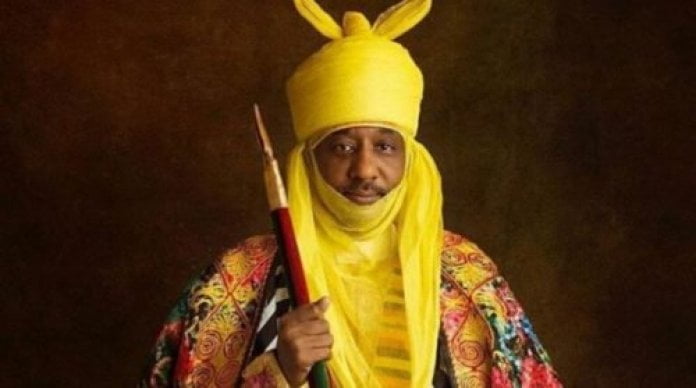 The Governor of the Central Bank of Nigeria (CBN), Olayemi Michael Cardoso on Thursday, received one of his predecessors in office, and former Emir of Kano, Muhammad Sanusi Lamido.
The visit is understood to be the first official meeting between the two financial giants since the emergence of Cardoso as the Governor of the apex bank.
Below is a photo of the two of them.
Meanwhile, the Central Bank of Nigeria (CBN) has explained why there are reports of the scarcity of naira notes in some parts of the country.
Naija News reports that some northern states, including Borno State, are experiencing a scarcity of Naira notes weeks before the December 31st deadline for the validity of the old naira notes.
But in a statement on Thursday, the CBN's Director of Corporate Communications, Isa AbdulMumin, said the apex bank has sufficient stock of the currency notes.
He said: "The attention of the Central Bank Nigeria (CBN) has been drawn to a report of alleged scarcity of cash at banks, automated teller machines (ATM), Points of Sale, and among Bureaux de Change (BDC) in some major cities across the country.
"Our findings reveal that the seeming cash scarcity in some locations is due largely to high volume withdrawals from the CBN branches by Deposit Money Banks (DMBs) and panic withdrawals by customers from the ATMs.
"While we not the concern of Nigerians on the availability of cash for financial transactions, we wish to assure the public that there is sufficient stock of currency notes for economic activities in the country. The branches of the CBN across the country are also working to ensure the seamless circulation of cash in their respective states of operation.
"Members of the public are, therefore, advised to guard against panic withdrawals as there is sufficient stock to facilitate economic activities. Nigerians are also advised to embrace alternative modes of payment, which would reduce pressure on using physical cash."
The post Sanusi Lamido Visits CBN Governor, Cardoso (Photo) appeared first on Naija News.