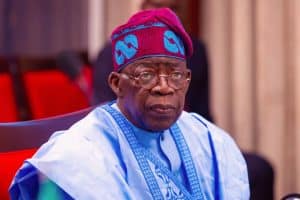 The Federal Government has said the controversial presidential yacht is not for the sole comfort of President Bola Ahmed Tinubu.
The Minister of Budget and Economic Planning, Abubakar Bagudu, stated this on Friday at the closing ceremony of a three-day ministerial retreat in Abuja.
Bagudu said it was ridiculous to suggest that the expenditure for the presidential yacht was included in the 2023 Supplementary Budget for the leisure of President Tinubu.
He said: "The mischaracterisation or controversy from the way Navy described the ship has unfortunately generated a lot of controversies. If a budget of 2.2trn, and 95 per cent of it, is okay, then I think President Tinubu should be given a lot of credit.
"President Asiwaju has always told us (his team) that he's happy with all he has achieved, and personal comfort does not matter to him.
"Before he was elected president, he stayed in a three-bedroom apartment in Abuja. He lives a modest, humble life. To suggest that something was put in the budget for his comfort is ridiculous."
Naija News reports that the reaction of the minister comes after the House of Representatives scrapped the controversial presidential yacht from the supplementary budget.
Also, the presidency also clarified that the N5 billion yacht in the budget was for the Nigerian Navy and not for the use of President Tinubu.
The post Presidential Yacht Not For Tinubu's Personal Comfort – FG appeared first on Naija News.