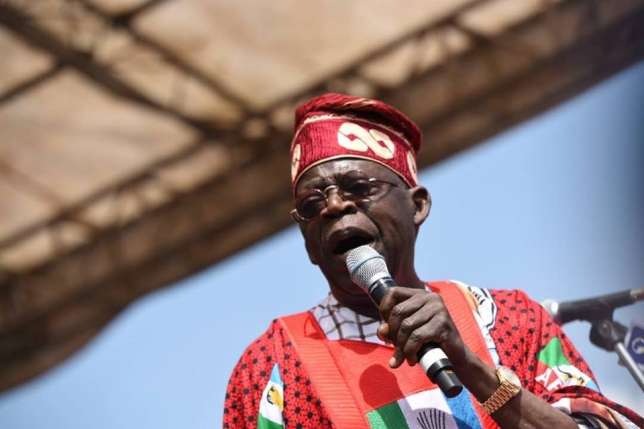 A popular chieftain of the All Progressive Congress (APC) in Lagos State, Enilolobo Abdullahi, has backed the presidential ambition of the party's National Leader, Asiwaju Bola Ahmed Tinubu.
Speaking to reporters on Monday, Abdullahi, the Organising Secretary of the ruling party in Lagos, said his loyalty lies with the former governor of the state.
He, however, refuted a report saying he was backing the Minister of Interior, Ogbeni Rauf Aregbesola against Tinubu ahead of the 2023 presidential election.
The APC chieftain described the report as callous, mischievous cold-hearted, immature, and a mere figment of the imagination of the writer.
Abdullahi opined that the report was initiated by individuals whose interest lies in creating division in the party ahead of the 2023 elections.
He said: "The story was cooked up by attackers who just want to create division in the party and destroy the good work of the loyal supporters of Asiwaju Bola Ahmed Tinubu. I have been working earnestly on his (Asiwaju's) ambition in the last one year.
"But I say my 100 percent loyalty lies with Asiwaju and his 2023 agenda. In all my political sojourn, the only language I understand is the one spoken by Asiwaju. As far as I am concerned, Asiwaju cannot be wrong. On his instruction and mandate, I stand. His struggle is our struggle and 2023 is a battle that will be won for Asiwaju and we will not relent until we have the mandate.
"In times like this, we know a lot will be springing up, but I want to urge every member of the party to keep up the good work until we see our own Asiwaju to the actualization of his ambition. That is the ultimate interest."