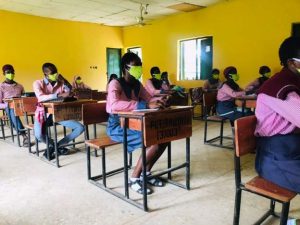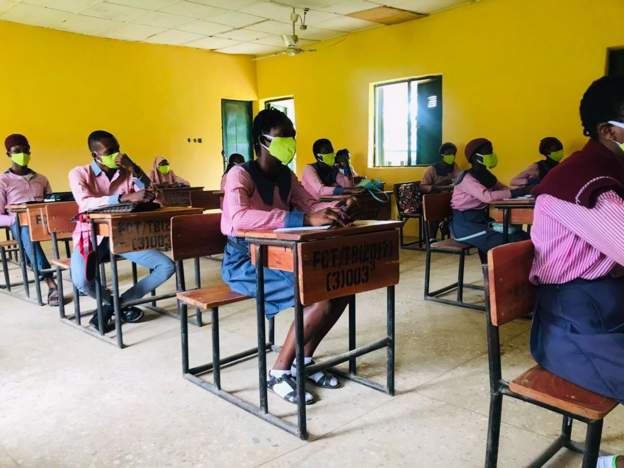 The Minister of Education, Adamu Adamu has revealed that it wasn't the original plan of the federal government to allow school resumption by January 18 due to the surge in COVID-19 infections.
While speaking on Monday, the Minister declared that it was the state governments that put pressure on the federal government to reopen the schools and allow students go back to school.
It will be recalled that after reaching a consensus with Governors, Commissioners, and other stakeholders, the Federal Government okayed the resumption of schools on January 18, 2021.
The consensus was reached at a meeting between the Minister of Education, Mallam Adamu Adamu and Commissioners of Education in Abuja.
However, in a fresh update in which he explained why the federal government had to concede, Adamu noted the state governments had more schools and the issue of education is not in the exclusive preserve or control of the federal government, hence the reason for conceding the January 18 resumption date.
He however noted that the situation is been monitored and if necessary, the schools may be shut down again to prevent further spread of the coronavirus disease.
In his words, "We sat down, looked at the figures and we took the decision that schools should not open.
Unfortunately, we have to state this because it is supposed to be a collective decision, but you must understand that the schools we are talking about, the Federal Government has only about 100 out of thousands of schools.
The schools are under the jurisdiction of states and just as the PTF was unanimous in saying that schools should not open, states were unanimous that schools should open.
So, we have to compromise and as PTF we shall monitor what is happening on a daily basis. There could be some review again."
In a related development, the Federal Government of Nigeria on Monday urged Nigerians to take steps to avoid a second nationwide lockdown.
Naija News reports that this was made known by the Chairman, Presidential Task Force on COVID-19, Boss Mustapha, during a press briefing.
The Secretary to the Government of the Federation (SGF) charged Nigerians to comply with COVID-19 protocols released by the government.
Mustapha said, "Let me remind you that the pandemic is raging and all tiers of Government and citizens must keep their hands-on-deck.
"We are in a difficult situation in which a balance must continue to be struck between lives and livelihood.
"We are considering all options while hoping that broad cooperation will be received.
"We must do everything possible to avoid a second lockdown in Nigeria."