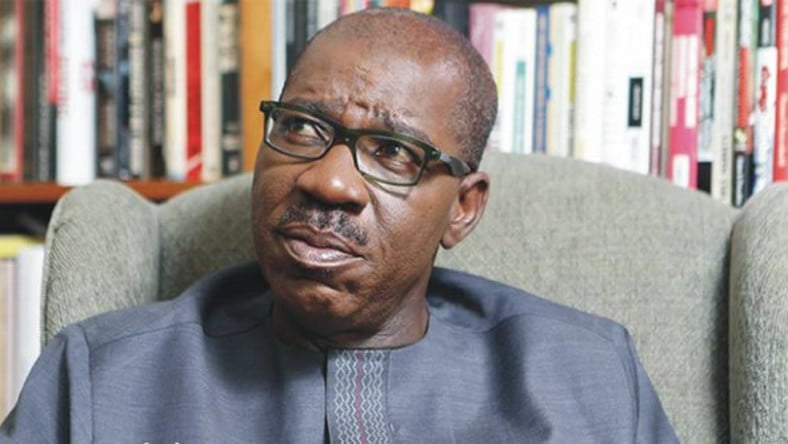 The Edo State government under the leadership of Governor Godwin Obaseki has announced the resumption date for public primary schools in the state.
The government in a statement on Thursday evening signed by the Secretary to the State Government, Osarodion Ogie disclosed that full activities will resume in the schools on Monday, 1st February.
The statement which noted that full COVID-19 protocols will be in place and enforced urged parents and the general public to note the dates.
The statement warned that teachers must fully be at their duty posts as the government was ready to implement the no work, no pay policy.
The statement reads: "This is to inform all parents, teachers, and the general public that all public primary schools in Edo State shall resume full activities on Monday 1st February 2021."
"Parents are expected to make their children and wards ready for resumption on this date. The Board wishes to reemphasize that all public-school teachers and head teachers are required to be present in their various schools."
"Failure to resume work would be considered forfeiture of salary as the Edo State Government has activated the No Work, No Pay policy."
"Head Teachers and Teachers who are desirous of staying away from work in support of the sponsored strike action by certain elements of the Edo State branch of the NUT, are required to hand over all school property in their custody to their respective Education Secretaries."
"The Board is collaborating with the relevant security agencies to protect all public schools and any willful destruction of govt property will be met with criminal prosecution to the fullest extent of the law."
Meanwhile, more of the Chibok girls kidnapped by Boko Haram insurgents in 2014 from Borno State have reportedly escaped from their abductors.
According to a source quoted in a report monitored by Naija News on Daily Trust on Thursday evening, some of the girls that escaped include one Halima Ali said to have been married off to a Boko Haram commander after their kidnap.
A source also confirmed that some of the parents have been contacted by officials handling the girls and that the affected parents might be invited to Maiduguri, the Borno State capital soon.
Similarly, when contacted, the Secretary, Chibok Parents Association, Lawal Zannah, confirmed that some of the girls had escaped but had not yet ascertained the number.