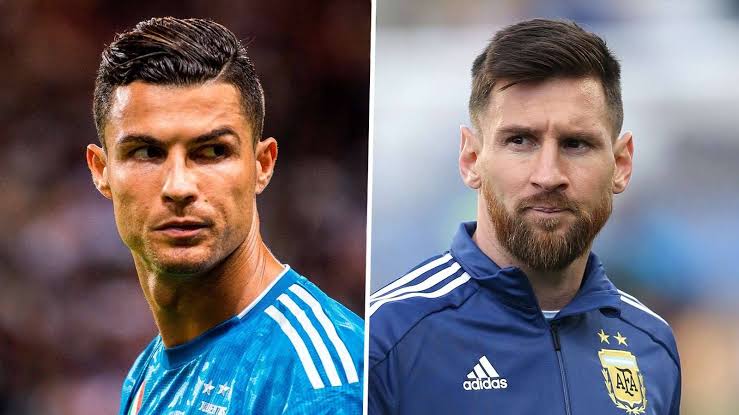 Just when we thought we had seen the last of Cristiano Ronaldo vs Lionel Messi on the pitch, the Riyadh Season Cup in Saudi Arabia is about to give the world another opportunity to watch them clash on the pitch.
When Cristiano Ronaldo left Europe for Saudi Pro League club Al Nassr, most football enthusiasts thought the only avenue through which the Portuguese icon could play against Lionel Messi is on the international stage.
However, Ronaldo faced Messi in 2022 when the Argentine was playing for Paris Saint Germain. The meeting ended in another Messi's victory.
Messi's departure from Europe to Inter Miami in the United States' Major League Soccer, was supposed to be the nail in the coffin against any chance of the two greats meeting at the club level.
However, that wouldn't be the case because football authorities in Saudi Arabia have concluded plans to pair Lionel Messi's Inter Miami against Cristiano Ronaldo's Al Nassr.
According to transfer news expert Fabrizio Romano, the two clubs are expected to meet at the Riyadh Season Cup in Saudi Arabia in February 2024.
If this meeting takes place as planned, this will make it the 37th time Messi and Ronaldo have faced each other on the pitch.
Before they left European football in 2023, Messi and Ronaldo had played against each other 36 times across both domestic and international games.
In those games, 36-year-old Messi recorded 16 wins while 38-year-old Ronaldo recorded 11 wins, the rest ended in draws (9).
Ronaldo has recorded 21 goals and one assist against the Argentine who has recorded 22 goals and 11 assists against the Portuguese. Hence, Messi, the 2022 FIFA World Cup winner has a better head-to-head over Ronaldo.
The post Lionel Messi And Cristiano Ronaldo To Clash Once Again appeared first on Naija News.