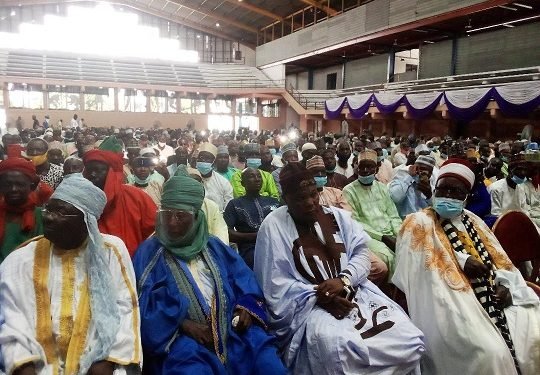 A group of Northern Elders has revealed why it would continue to support President Muhammadu Buhari and the APC-led federal administration.
The elders, under the aegis of the Coalition of Northern Elders for Peace and Development (CNEPD), said the Buhari government is trying its possible best to address the high level of insecurity in the country.
In a statement on Saturday, the National coordinator of CNEPD, Engr. Zana Goni urged Nigerians to be patient and believe in the Buhari government.
Goni also condemned some elders in the region for their long silence in the face of unbearable criminal acts by armed herdsmen across the country 'thereby giving a bad image of the region.
He said, "These despicable acts by some of our kinsmen masquerading as herdsmen is highly condemnable and we must begin to speak out against them now if we must be taken seriously in Nigeria.
"The activities of some of these criminal herders started like a joke and because we kept quiet which showed that we were rather supporting them, they heightened their actions which have regrettably gotten us in this present situation."
Goni commended a renowned Islamic scholar, Sheik Ahmed Gumi, for taking bold steps aimed at ending the menace of banditry through consultation with the perpetrators.
"The unhealthy drum of war that is currently raging in Nigeria today is greatly caused by the insecurity perpetrated by actions of these our brothers and the continued silence of our elite.
"We strongly commend some of our Northern clerics who have risen to this occasion and have started speaking out to the Fulani community, especially sheik Gumi.
"This singular act and many more is commendable and should be."
Goni also backed the clamour by the Igbos to be included in the country's security management, asking the President to review the appointment of the new service chiefs.
He also asked elders in the North to support the move to give the South East a sense of belonging and thus reduce the tension arising from the activities of some elements in the region.
"We are appealing to President Muhammadu Buhari to consider the issue as that of national importance by immediately reviewing the recent appointments of service chiefs to right the perceived wrong," Goni said.