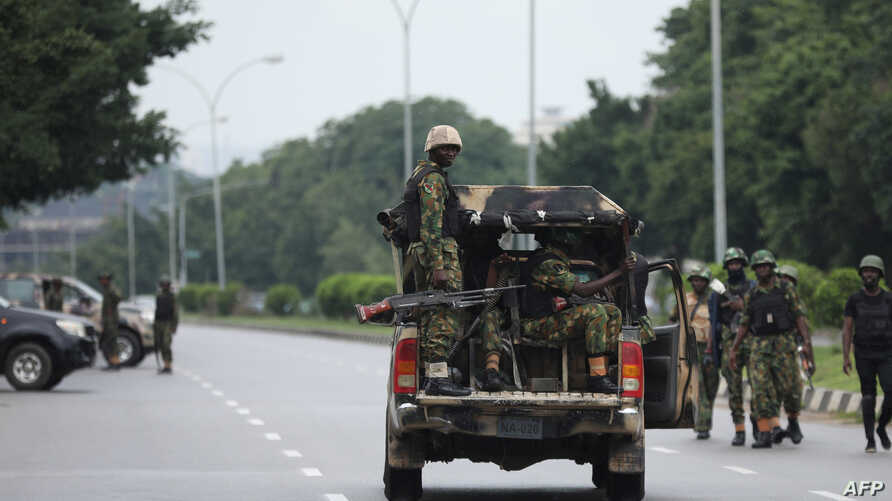 The Nigerian government and Governor Hope Uzodinma led administration has been urged to withdraw security men deployed to the Orlu local government area of Imo State.
Naija News understands that the Igbo National Council Worldwide in a statement made available to newsmen on Thursday, January 28, warned that the joint military campaign ongoing in the community may degenerate to a dangerous magnitude if not addressed.
The Igbo council alleged that the soldiers were on a revenge mission to avenge the alleged killing of some officers by some members of the Eastern Security Network, ESN.
The president of the group, Mr Chilos Godsent who delivered the communique to reporters yesterin a statement on Thursday, said it may not be in the best interest of the Imo State and Federal Government of Nigeria to militarise any part of the Igboland in the disguise of fighting pro-Biafra agitators.
"We have keenly observed the tempo of the joint military campaign going on in Orlu Local Government Area of Imo State which have lasted over four days and have claimed many lives.
"The military is said to be on a revenge mission to avenge their dead of their comrades who were alleged to have been killed by members of the Eastern Security Network set-up by the Mazi Nnamdi Kanu led Indigenous People of Biafra.
"In view of the above, we call on the Governor of Imo State, Senator Hope Uzodinma to quickly intervene on the ongoing violent conflict between the Nigerian Military and the Eastern Security Network so as to halt the wanton destruction of lives and properties of the people of the area," the statement partly read.