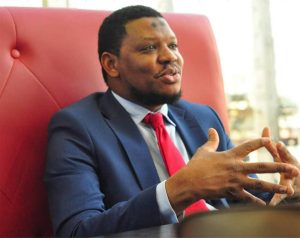 A former presidential candidate in the 2019 general elections, Adamu Garba, has educated the Nigerian security forces on how to best end banditry and terrorism in the country.
The All Progressive Congress (APC) chieftain while appearing on a live programme with The PUNCH, said efforts by the Nigerian security forces to tackle insecurity in the Northern part of the country has been fruitless because they failed to adopt the method applied by popular Islamic Scholar, Sheikh Abubakar Mahmoud Gumi.
It could be recalled that the renowned Islamic Scholar a few days ago visited some bandits in the forests of Shinkafi and Gummi LGAs of Zamfara State. Naija News understands that Gumi's visit to the camps was to spread the message of Islam and peace to the Fulani herdsmen and rid the country of kidnappings and banditry.
Speaking on claims by the Nigeria security agencies on not being able to locate bandits in their hideouts, Garba said combative approach which they have been using could not yet yield any result since the country started its counter-insurgency and anti-banditry.
According to him, security forces in the country are not honest in their efforts to flush out the bandits terrorising the North-West part of the country.
Speaking further on the way out on tackling insecurity which has become a major concern in Nigeria at the moment, Garba said, "Giving them money itself is empowering what they are doing. You can't neutralise a bandit or a terrorist with money, you will use the money to empower him. You can neutralise him by bringing his understanding on the table and show him that he belongs, rather than an external person that should be destroyed."
He added: "What is the total size of Nigeria? So, you can actually locate them but the problem is that can you confront them and neutralise them using firepower? That is the question. A security man will go there with his own AK-47 and some tanks and bombs, that is what he wants to use. He has to plan and to the best of his knowledge, as long as he is not ready to confront them, he didn't see them.
"But Sheikh Gumi said, 'I come in peace, you can search me, I just want to talk, know what is your problem so that I can tell the public you plights, that was why they said, 'Okay, we are lowering our guards, we will allow you to come, we will tell you our frustration and then we will let you go in peace'.
"If the government should have cultivated that kind of approach, it will have been easier."
According to Garba, unfair distribution of economic resources was the genesis of the various security challenges confronting the nation.
He added: "Economics is the root cause and the perfect solution to this problem. So, until our politicians or leaders begin to look at economic approach to this problem by lowering their guards and approaching everyone at his own level to bring them on board, we will always be having this problem."