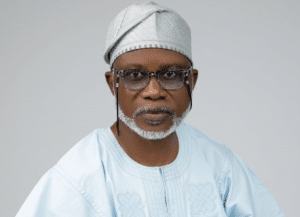 The Peoples Democratic Party's (PDP) National Working Committee (NWC) has appointed Setonji Koshoedo as the party's acting National Secretary.
Naija News understands that Koshoedo, until his appointment, was the Deputy National Secretary of the party.
The acting National Chairman of the party, Umar Damagum, announced the appointment after the NWC meeting on Tuesday,
Damagum explained that Koshoedo's appointment is pending the determination of the case before the Enugu High Court.
He said, "We decided that the Deputy National Secretary should take over in an acting capacity pending the resolution of the Court case. We also direct parties involved in the Court case to stand down action for the party's due process."
Damagum disclosed that there were conflicting Court Orders.
The Enugu High Court had ordered Sam Anyanwu to stop parading himself and directed Damagum to recognise Sunday Udeh-Okoye as party National Secretary.
Recall that Anyanwu contested on the party's platform in the Imo State governorship election held on the 11th of November, 2023.
Anyanwu, however, lost to the state Governor and candidate of the All Progressives Congress (APC), Imo State.
Despite contesting in the governorship election, the PDP governorship candidate did not hand over as the National Secretary of the party.
The post Breaking: PDP Appoints Koshoedo Acting National Secretary appeared first on Naija News.