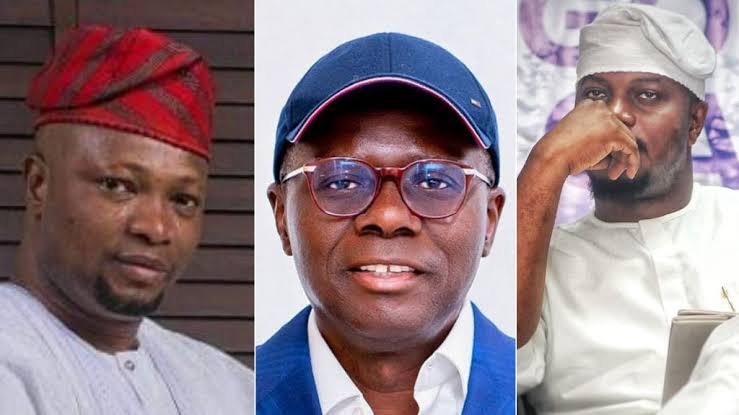 The Appeal Court on Tuesday reserved its ruling in the petitions challenging the re-election of Governor Babajide Sanwo-Olu as the Governor of Lagos State.
Naija News recalls the Labour Party (LP) candidate, Gbadebo Rhodes-Vivour and his counterpart in the Peoples Democratic Party (PDP), Abdulazeez Adediran (Jandor) are challenging the September 25, ruling of the election tribunal which upheld the March 18 election victory of Sanwo-Olu.
The Appeal Court panel led by Justice, Yargata Nimpar, after hearing the arguments of all parties in the petition as represented by their lawyers, said the date for ruling will be communicated to those concerned.
During the court session on Tuesday, Counsel to Labour Party, Mr Benson Olagbade, urged the court to allow the appeal and set aside the decision of the tribunal on the Lagos State governorship election.
He argued that the tribunal erred in law when it held that the burden of proof regarding the citizenship of Sanwo-olu's running mate, Obafemi Hamzat rests on the appellant.
He urged the court to interprete Section 182 (1) (a) of the Constitution regarding the disqualification of Sanwo-Olu and his deputy.
"We invite this court to give full interpretation of the law to this matter.
"It does not matter whose ox is gored," Olagbade said.
However, the counsel to the Lagos State Governor, Wole Olanipekun (SAN), urged the court to dismiss the appeal.
He said the dual citizenship argued by the appellant was never brought before the tribunal.
"They are now presenting a case of dual citizenship, they believe that this is a trial court.
"The tribunal found out that the purported oath of allegiance to a foreign country was not before it so it ruled it out.
"We urge your Lordship to dismiss this appeal," Olanipekun said.
In the petition filed by the PDP, asked for the disqualification of APC and Labour Party candidates, basing its requests on the provision of Section 177(c) and 182(1)(j) of the constitution.
Olanipekun however urged the court to also dismiss the appeal.
"In the instant case, the petitioner tendered the alleged false document (Exhibit P36) from the bar, the petitioners could not produce before the court the original document from which exhibit P36 was counterfeit.
"It is trite law that where oral evidence and documentary evidence tendered by a party in proof of a fact says different, that party cannot be said to have led credible and cogent evidence in proof of that fact," Olanipekun argued.
The post Appeal Court Takes Fresh Decision On Sanwo-olu's Election As Lagos Governor appeared first on Naija News.