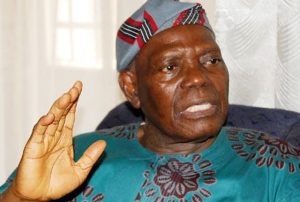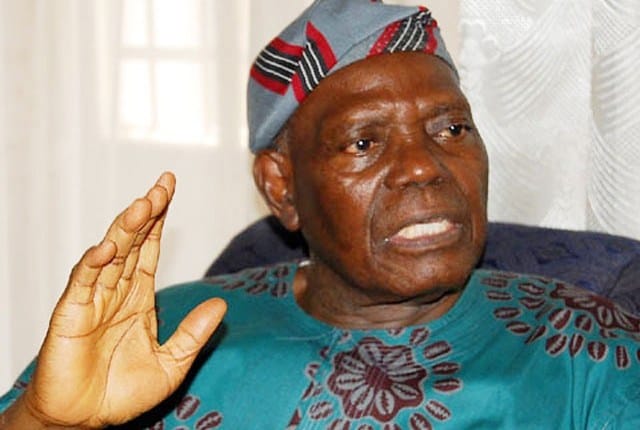 The pioneer national chairman of the All Progressives Congress (APC), Chief Bisi Akande, Wednesday faulted the decision to set up a national caretaker committee for the party.
He also questioned the decision of the party leadership to call for a re-validation of the party's membership register less than ten years after the party was initially formed in 2014.
Akande in his submission while speaking at the APC (2021) membership registration and revalidation exercise in Ila Orangun, Osun State, noted that if not properly managed, handpicking the leadership of any political party might spell danger for such a party.
He added that calling for an update of the membership register less than ten years after the formation of the party is an aberration that should not be taken lightly by the leaders.
Akande submitted that "the second is to say that no population census is repeated within less than a decade and that voters are not re-registered at every election."
"I see the present APC membership registration within less than a decade after the original register as an indefensible aberration leading to certain ugly perceptions."
Adding that "the first major perception is that APC, already having a well computerised register for an average of 100 leaders of similar ideological orientation per each of the more than 120000 polling units across Nigeria, might be lacking comprehension and matrix of the modern day technology."
"APC leadership might be wasteful and unappreciative of the proper use of money in a kind of scanty economy in which Nigeria now finds itself. "
According to him "these seeming ugly perceptions put into abeyance the applause of the two national election successes that the original APC register enjoyed since its completion on 15th February, 2014 and the over one billion Naira of 2014's value that the original register cost when APC had no money of its own."
Akande warned that the APC will be facing a major challenge to hold on to power in 2023 after the tenure of President Muhammadu Buhari expires and Nigerians go to the polls to choose their next president.
Meanwhile, former Jigawa State Governor, Sule Lamido has lambasted members of the All Progressives Congress (APC), pushing to have former President Goodluck Jonathan as the party's 2023 presidential candidate.
Lamido in his submission said such persons are nothing but hypocrites.
Explaining his submission, Lamido said the APC members were those who tagged Jonathan as weak and clueless when they wanted to push him out of power in 2015, so for them to want to pick him as their candidate leaves a question on whether APC does not have any qualified person to present in 2023.