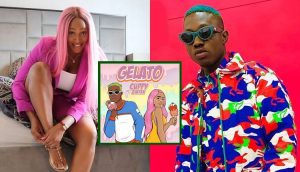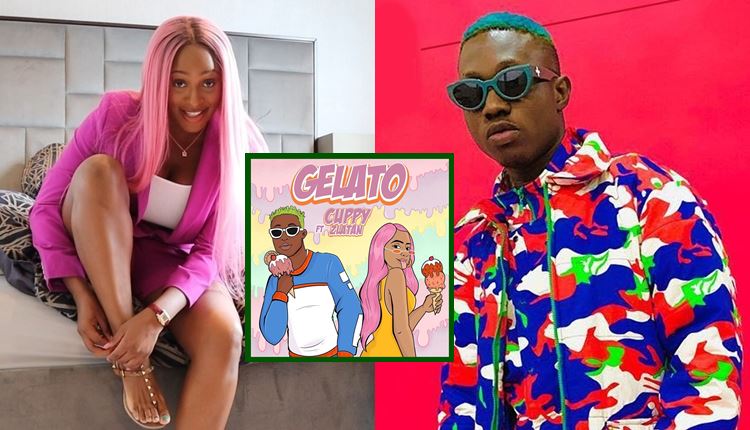 The cause of the rift between singer, Zlatan Ibile and fellow singer and Disc Jockey, DJ Cuppy has been made public by another player in the industry, Afeare Israel.
Naija News understands Israel is Davido's logistics manager and based on what he revealed, he was privy to what transpired between Zlatan and DJ Cuppy.
It will be recalled that the frosty relationship between the two celebrities has been well documented with DJ Cuppy first to intimate fans when she took to her Twitter page to announce Zlatan has blocked her and she doesn't know why.
"10 months later and I sometimes still wonder why @Zlatan_Ibile blocked me on WhatsApp and Instagram without ever saying why; we were actually friends Woman shrugging …AND "Gelato" was a hit!," she had written on Twitter.
Recently, Zlatan in a video during an interview which has gone viral on social media, totally denied knowing DJ Cuppy.
"Is he an artist," Zlatan retorted when asked about DJ Cuppy, before declaring he does not know her at all.
However, Davido's aide, Israel seems to have lifted the lid on what caused the rift between the two singers and why Zlatan Ibile cut off DJ Cuppy.
He described Cuppy as a fake friend, further alleging that she failed to uphold her end of some professional engagements as expected.
Taking to Instagram, he narrated what happened.
He wrote, "Kudos to someone like Zlatan, who took a bold step by flushing a full fake friend like Cuppy who was just using his head all in the name of my papa na Otedola. Zlatan did a hit collabo with her, ordinary one kobo, he no see. She also took Zlatan to Abuja for her fundraising where she made billions of naira and didn't even remember Zee for one kobo until tomorrow. No accommodation, no feeding. Zlatan had to even spend his own personal money at Transcorp Hilton to carter for everyone including me. Dis na 2021 abeg."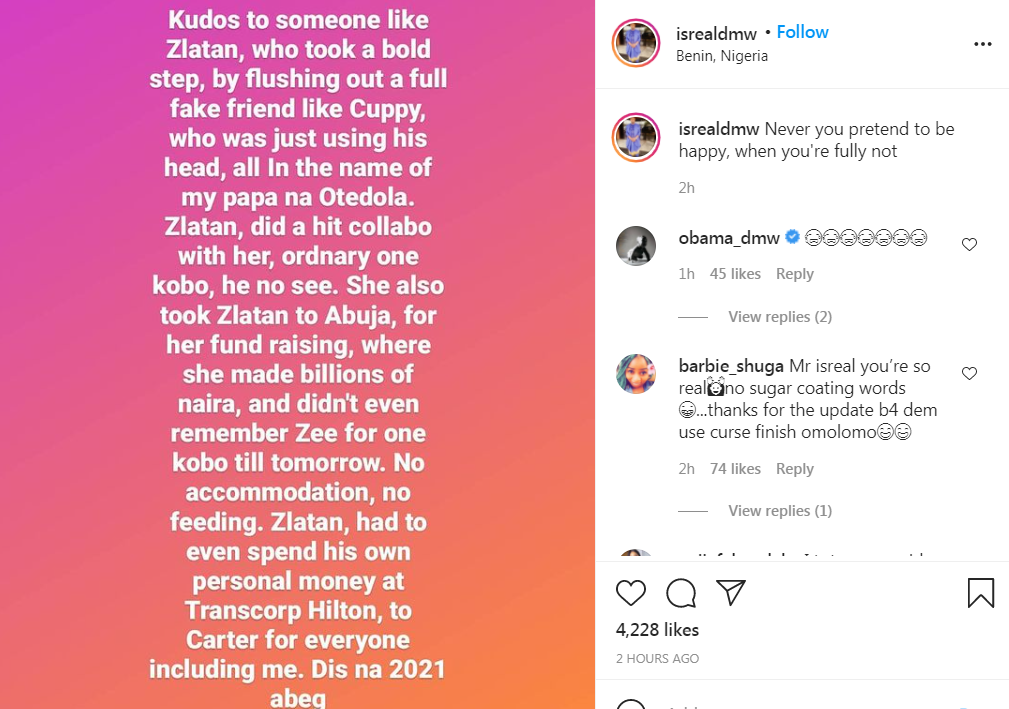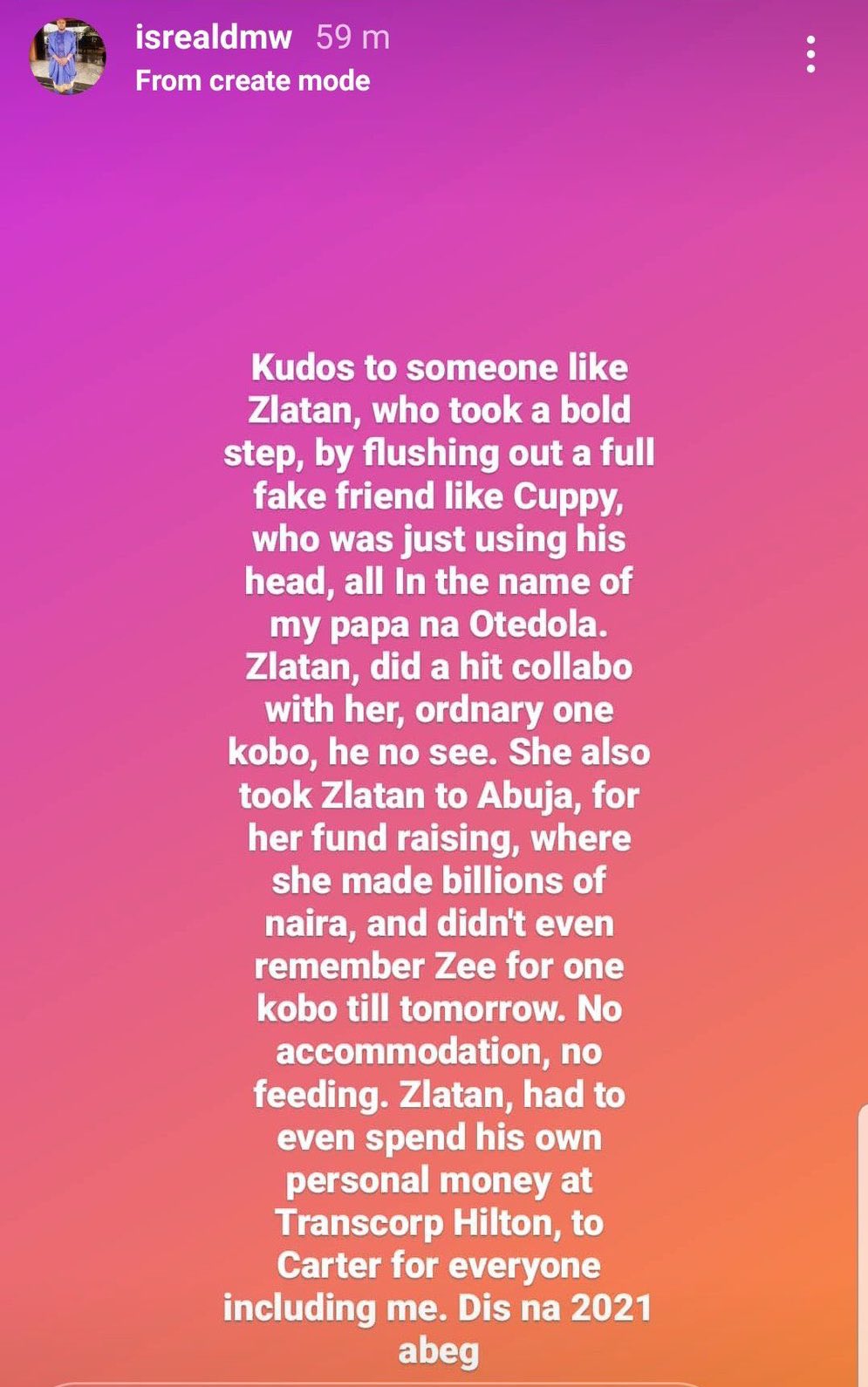 As at the time of filing this report, DJ Cuppy was yet to react to the allegation.