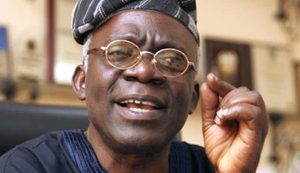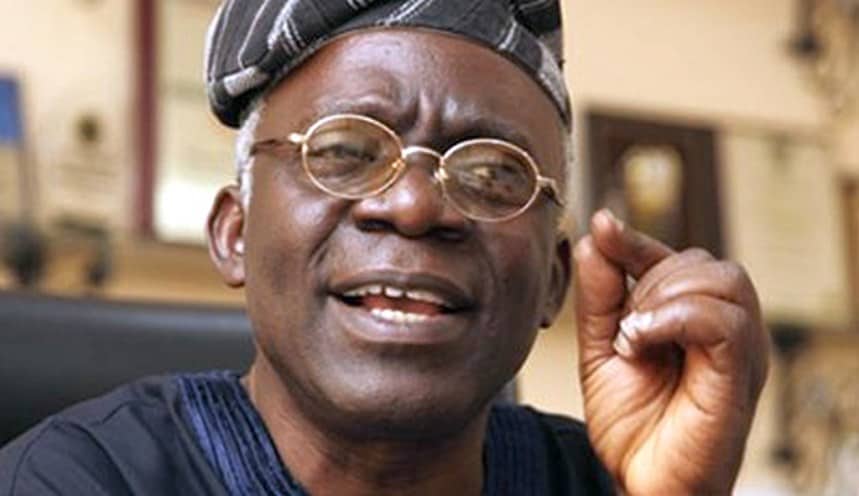 Human rights lawyer, Femi Falana (SAN), has called for a review of the judgments delivered by the Court of Appeal which sacked three opposition governors.
Naija News understands that Falana made this call on Sunday, during an interview on Channels TV.
Recall that the Independent National Electoral Commission (INEC) had declared Abba Yusuf (Kano), Dauda Lawal (Zamfara) and Caleb Mutfwang (Plateau) as duly elected governors of their respective states in the March 2023 governorship elections.
The Court of Appeal, however, in separate judgments, sacked the governors who were members of the opposition New Nigeria Peoples Party (NNPP) and the Peoples Democratic Party (PDP).
In Kano, the Court of Appeal declared the All Progressives Congress governorship candidate, Nasir Gawuna, the winner of the poll.
It also ruled that the poll in Zamfara State was inconclusive and ordered INEC to conduct a fresh election in three local government areas of the state.
In a separate judgment, the appellate court ordered INEC to issue a Certificate of Return to APC's Nentawe Goshwe in Plateau State.
Speaking during the interview, Falana said, "If you look at what happened in Lagos is different from what happened in Plateau. You are being told in Plateau that there was a judgment of the High Court to the effect that primaries have to be conducted. The judgment, as usual, was dishonoured and disobeyed and the election went on.
"It is different from Kano where you are being told that voters can be punished. It is a very dangerous judicial policy to sanction voters for the mistake of electoral officers.
"We are being told that 165,000 votes are wasted, they are invalid because some electoral officers committed an error by not stamping them. How does that affect the validity of the election?
"I do hope that this time around, the Supreme Court will resolve these needless controversies surrounding the non-stamping of ballot papers by INEC officials who have not been recommended for any sanction.
"This is why these judgments will have to be reviewed."
The post Why Judgements Sacking Three Opposition Governors Should Be Reviewed – Falana appeared first on Naija News.