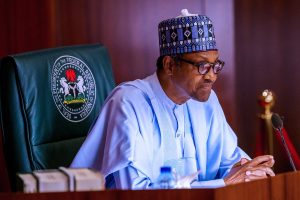 Laolu Akande, Media Aide to Vice President Yemi Osinbajo, has explained why President Muhammadu Buhari has exempted some Nigerians from paying taxes.
In an interview on a programme on Channels TV on Friday, Akande said part of those exempted from paying taxes are minimum wage earners and small scale businessmen.
Akande said, "Those are the big resources, if you look at the budget this year we are trying to do a lot so as to get people into the taxation grip so that we don't have to increase taxes as it is. As a matter of fact, if you look at the finance bill very well, you would see what we have done in line with the President's philosophy to take care of the average man as regards taxes.
"If you are earning minimum wage you don't have to pay any income tax, if you have a business that is making less than N10,000,000 you don't pay any income tax. So we are trying to take care of regular and majority of our people."
Akande noted that the National Economic Sustainability Plan was designed to cushion the effect of COVID-19 and put money in the pockets of Nigerians.
He said, "Take the Solar Power Naija for example, we are planning to install 5 million solar installments that will touch about 25 million Nigerians, so this will involve a lot of manufacturing and assembling of the solar components, people that will handle installments, maintenance, work in the area, etc. Thousands of jobs will be created from this program alone."
He also recalled how 20 states could not pay salaries before the Buhari administration and how the present government had to give all kinds of bailouts to states and local government at a time when oil was selling for less than $20/barrel.
Akande added that the federal government remains committed to the diversification of the economy through job creation and agriculture.
"There's a lot going on in agriculture. A lot is going on in communication and other sectors," he explained.