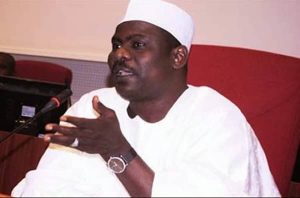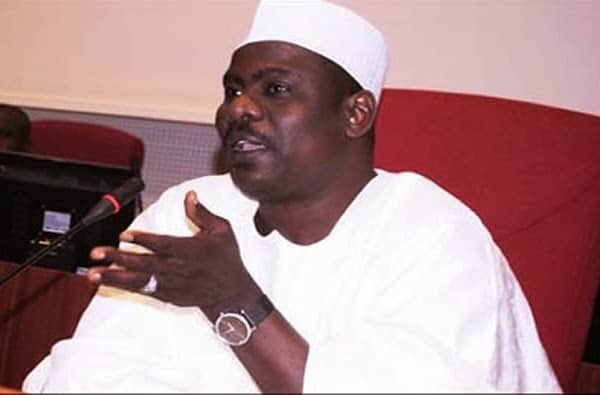 Senator Mohammed Ali Ndume (APC-Borno South), has urged Nigerians youths to hold accountable agencies responsible for the N729bn social intervention funds by President Muhammadu Buhari government.
Reacting to the budgetary allocation made by the government towards the Social Intervention Programme in the 2020 budget on Thursday, January 28, Ndume said unless there is a follow up on the disbursement process, its goal would only fail.
Naija News understands that the Chairman, Senate Committee on Army stated this in Abuja yesterday while interacting with newsmen.
He urged the youths and all the intended beneficiaries of the N729bn social intervention funds, to begin to ask questions with the view of accessing the money which is meant for them.
He said, "Sincerely, President Buhari has done his bit. No government has done this much for the youth. But, the beneficiaries must ask the right question of where the money is with a view to accessing them."
Ndume lauded the Federal Government's 1,000 jobs for 1,000 youth across each of the 774 local government areas in all Nigeria states, noting that the initiative was effective at sending off jobless citizens out from the streets.
He said, "The President has signed the 2021 budget into law and it contains a lot for the youths especially and the poor. As observed in last year's N13trn budget, which was the highest level of implementation so far, we cannot see it on the ground."
"So, what I'm suggesting or what I am urging the youth to do in particular, is to follow their money and ensure that the budget is not only implemented but that there is evidence on ground to show that it is actually implemented to the benefit of the people.
"I am saying this because the government had recently announced over N700bn for intervention in various sectors that are supposed to be targeted towards indigent Nigerians and the vulnerable but we are yet to see some of these actions on ground," the senator added.
Meanwhile, the Peoples Democratic Party (PDP) has described the Muhammadu Buhari-led administration as the most corrupt government in the history of Nigeria.
The opposition party is reacting to the 2020 Corruption Perception Index report on Nigeria released by Transparency International on Thursday, Naija News reports.