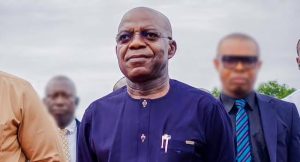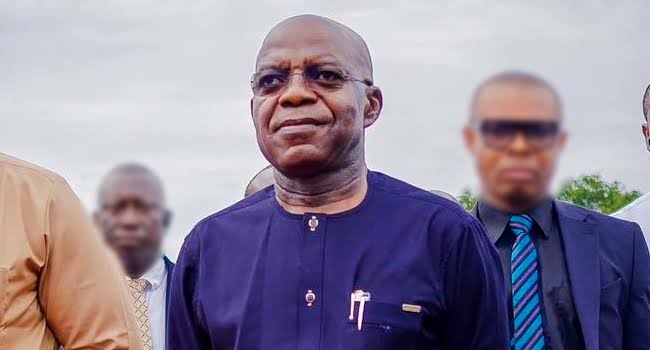 Governor Alex Otti of Abia State has announced that his administration has implemented measures to significantly reduce the cost of governance and save money.
The governor made the declaration during his monthly media interactive session held on Sunday at the Government House in Umuahia, Naija News reports.
Governor Otti emphasized that the funds saved from unnecessary expenditures made by previous administrations have enabled his government to fulfill its financial obligations, including the payment of salaries and pensions. Additionally, these savings have facilitated the mobilization of contractors for the ongoing major developmental projects in the state.
"We have been able to save money from FAAC by stopping frivolous expenses such as paying a certain amount of money to 'stakeholders'. Otti said, adding that in the new Abia, individuals must work and earn money rather than relying on handouts.
Otti further highlighted that the current administration is dedicated to financial reengineering, ensuring that the state's resources are managed by professionals to achieve optimal outcomes.
The governor reassured the people of Abia State that their money is being safeguarded by his administration.
Ekiti Gov, Oyebanji Approves N136.26 Million As Car Loan For Civil Servants
Meanwhile, no fewer than 368 civil servants in Ekiti State are part of the beneficiaries of a N136.26 million car loan approved by the state governor, Biodun Oyebanji.
Naija News reports that the Ekiti State Commissioner for Finance, Mr Akin Oyebode, in a statement in Ado Ekiti, on Sunday, disclosed that amounts ranging from N80,000 to N1.5 million would be disbursed to the beneficiaries of the loan scheme depending on their grade levels.
According to him, the governor also approved the injection of N200m to recapitalise the loan scheme, while reaffirming Oyebanji's commitment to workers' welfare.
Giving a breakdown of the disbursement of the car loan, Oyebode said, "Twenty-two benefiting officers on grade levels 02-06 would get N80,000 each while 180 beneficiaries on Grade Levels 07-10 would receive N250,000 each.
"One hundred and fifty workers on Grade Levels 12-14 would be given N500,000 each; 13 personnel on Grade Levels 15-17 would get N750,000 each, and the three beneficiaries on consolidated salary would take home N1.5 million each."
While noting that the government in December 2022 disbursed N130.7m car loans, the commissioner said the Oyebanji administration would continue to prioritise workers' welfare.
"The governor, in addition, approved payment of N174.39m outstanding deductions from salaries to cooperative societies, Federal Mortgage Bank and others," he added.
The post We Are Cutting Down Cost Of Governance, No More Frivolity In Abia – Otti appeared first on Naija News.