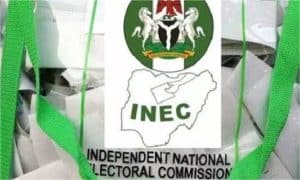 The National Peace Committee led by former Head of State, Gen. Abdulsalami Abubakar, has condemned the level of violence, intimidation, and vote-buying experienced in the governorship election held in Imo, Kogi, and Bayelsa states on November 11, 2023.
In a statement released on Thursday, the Peace Committee said, "We are not unaware of the glitches recorded during the elections. Sadly, we have noted that some of the old ways remain and ordinary people continue to collude with corrupt members of society to stall the processes of our elections.
"The persistence of the culture of vote-buying, intimidation, and voter apathy, among others are disturbing. A democratic culture will only grow if we participate in cleaning up the process of our elections because, in the end, we are the victims. The corruption of the process will lead to the emergence of corrupt leaders if we collude with merchants of corruption."
The committee, however, said it was "grateful to all critical stakeholders who worked round the clock to ensure that the elections are free, fair and credible."
It said, "Our appreciation goes to the staff of INEC, security agencies, traditional rulers, leaders of political parties, non-governmental organisations, civil society groups, the media, and others who ensured the success of the elections in the three states.
"We express our gratitude to voters in the states for defying obstacles and threats by performing their civic duties. We encourage our people to remain resilient and to use our experiences to correct the mistakes in the process of our elections."
The post 'Vote-Buying, Intimidation Will Produce Corrupt Leaders' – Abdulsalami Committee appeared first on Naija News.