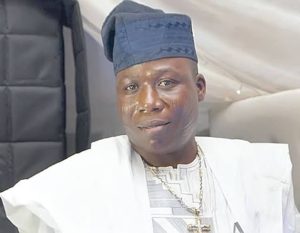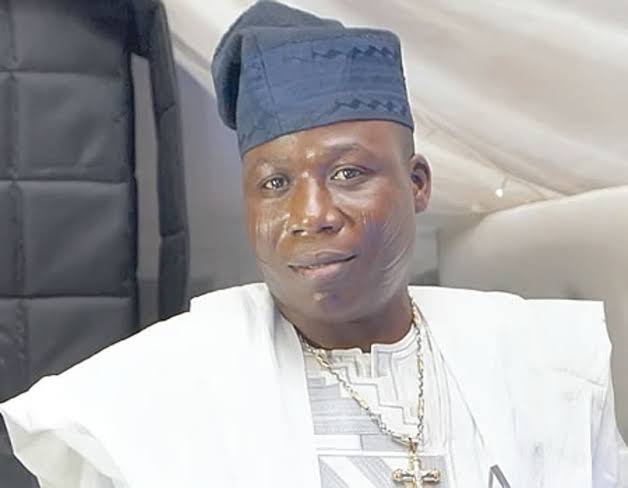 Chief Sunday Adeniyi Adeyemo, popularly known as Sunday Igboho, is a renowned freedom fighter and a member of the Oodua Peoples Congress (OPC).
Naija News reports that Adeyemo became popular for issuing a seven-day ultimatum to Fulani herdsmen in Igangan, Ibarapa North Local Government Area of Oyo State to leave the town.
After the expiration of the ultimatum, he went back to Igangan and chased out Fulani herdsmen and the Sarki Fulani, Alhaji Saliu Abdulkadir, from the town.
However, here are seven quick facts about Sunday Adeyemo, popularly known as Sunday Igboho.
1. Adeyemo was born October 10, 1972, in Igboho, Oke-Ogun in Oyo State.
2. He became famous after the part he played in the Modakeke/Ife war between 1997 and 1998, where he was a defendant of Modakeke people. He is therefore a warmonger.
3. Sunday Igboho is a politician and businessman. He played a part in the emergence of Makinde as governor of Oyo State.
4. He relocated to Ibadan after the Ife/Modakeke war where he met former Oyo State Governor, Lam Adesina through a courageous step while trying to defend the rights of the people at a fuel station.
5.Adeyemo worked with former Oyo State Governor, Rasheed Ladoja and became one of his most trusted aides.
6. As the Akoni Oodua of Yoruba land, he is known for fighting for the right of the Yorubas where he possesses metaphysical powers and advocating for the Oduduwa Republic.
7. Igboho is a Christian, married to two wives, and has children, including three professional footballers playing in Germany.
8. He started life as a mechanic and motorcycle repairer.
9. He is the chairman of Adeson International Business Concept Ltd.