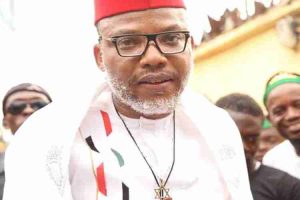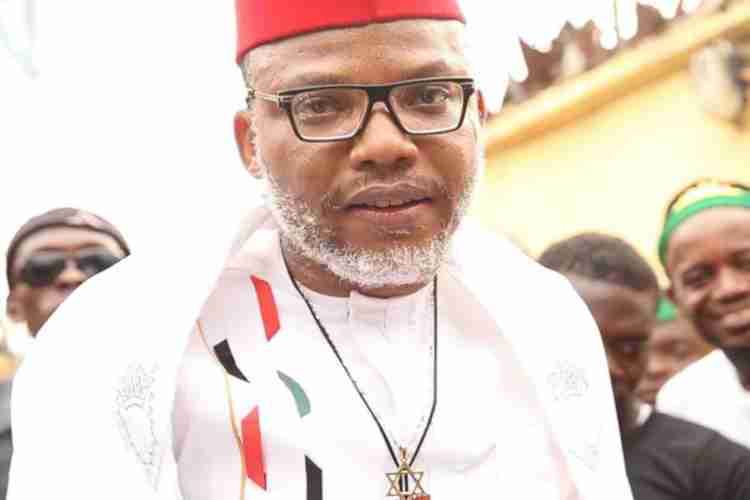 The Leader of the Indigenous People of Biafra, Nnamdi Kanu, on Thursday described the belief that Nigeria is one as lies and deceit.
The IPOB leader made this claim while speaking at the '2nd Never Again Conference: 51 Years After Nigerian-Biafra Civil War' organised by an Igbo think-tank, Nzuko Ummuna.
Kanu in his statement said the 1966 war was not an Igbo war but a revolution from conscious members of the society.
He blamed the issues in Nigeria on founding fathers of Nigeria who failed to interrogate the amalgamation of the Southern and Northern protectorates at the onset.
He said there can't be oneness in Nigeria, when herdsmen kill people across the country and the Federal Government fails to proscribe Miyetti Allah group.
Kanu said, "We are in a country where the Fulani massacre people on a daily basis. They were called terrorists and later insurgents and now they are called bandits. But these are Fulani herders killing people. Nobody has ever designated Miyetti Allah as a terrorist group."
"We live in these lies and deceit and some people have the guts to say, 'One Nigeria'. Nigeria that came into existence only 60 years ago. How about the ethnic nationalities that existed before Britain was formed?"
"Nobody has the guts to interrogate the formation called Nigeria. How then do you want the country to move forward? How do you expect healing and reconciliation? How is that possible? You and I know that that is not going to be possible."