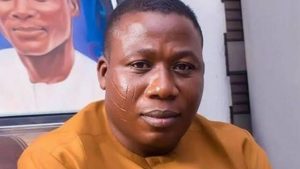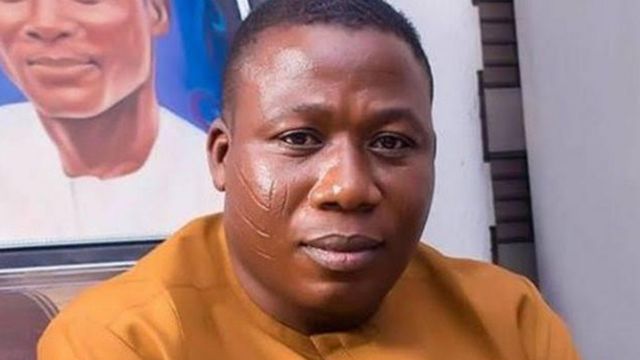 Chief Sunday Adeyemo, popularly known as Sunday Igboho, has revealed why he asked Fulani herdsmen residing in Ibarapa, Oyo State to leave.
Recall that Sunday Igboho had on Friday led residents of the community to sack the Fulani Seriki and other Fulanis residents in the area.
Following his action, the outgoing Inspector General of Police (IGP) Mohammed Adamu asked the state Commission of Police to arrest Igboho for giving the quit notice to Fulanis.
In an interview monitored by The Punch, the Yoruba freedom fighter gave reasons why he gave the order.
Asked What was the basis of the ultimatum that he gave the killer herdsmen, Sunday Igboho said: "The reason for that was the incessant attacks on our people in the Ibarapa and Oke Ogun areas of the (Oyo) state.
"Our people are no longer safe in their own land. On the contrary, Yoruba people don't engage in such atrocious things. You cannot see a Yoruba man going about killing people in Kano.
"In the North, they can behead a Yoruba man for slapping a Hausa/Fulani not to talk of destroying their farmlands.
"You will recall the case of 'Oko Oloyun' ( a popular herbal medicine practitioner)  who was killed during a visit to his country house.
"He was killed at Igbo Ora. Government said they would unravel the facts behind his killing but till now, the matter has not been unravelled. That killing would clock up a year this month.
"Another illustrious son, Dr Fatai Aborode, returned from overseas and cultivated a farmland in Igangan. He employed about 300 people. When his farm was plundered by cattle, he lodged a complaint with the Seriki Fulani.
"Few days after, killer herdsmen kidnapped him, tied him and butchered him. Nothing was done and no arrest was made."