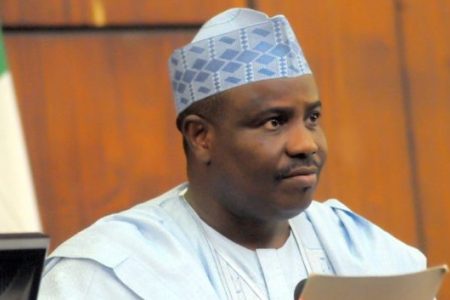 The Sokoto state Commissioner of Home Affairs, Abdulkadir Jeli Abubakar III has died after a protracted illness.
Naija News reports that Abubakar, who is a younger brother to Sultan Muhammadu Sa'ad Abubakar, died on Wednesday.
He was once the Commissioner of Information and Director, National Orientation Agency (NOA).
The deceased was survived by two wives and many children.
This online newspaper had earlier reported that a former Senator, Onyeabo Obi died at the age of 82.
Senator Obi's death was confirmed in a statement by his brother Zik Obi.
"I wish to personally inform members of Otu Oka Iwu that my eldest brother and past President of Otu Oka Iwu and Bencher, Senator Onyeabo Obi, Os'oji Nnewi, passed on to greater glory," he wrote.
He added that due to the COVID-19 safety protocols, "physical condolence visits are not necessary or encouraged".
This Newspaper reports that Obi was an international business lawyer who also served on the Advisory Committee on Rules of the Supreme Court of Nigeria.
Born November 20, 1938 in Ogidi, Anambra State, Obi attended St Cyprian's School, Port Harcourt (1943-50), and Hope Waddell Training Institution, Calabar (1951-55).