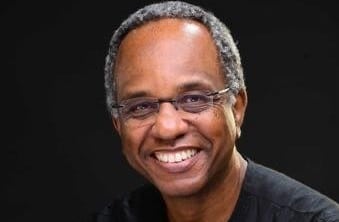 The governorship candidate of the Action Democratic Congress (ADC) in Lagos State, Funso Doherty, has written an open letter to the Governor of Lagos State, Babajide Sanwo-Olu, on projects funded with taxpayers' money.
Doherty in the letter analysed the register of public procurement awards by the Lagos government for the second and third quarters of 2023.
According to Doherty, the period reviewed was from April to September.
In the open letter, Doherty listed some projects awarded by the state government that "require greater scrutiny".
He wrote, "I just wrote an open letter to the Governor on Public Procurement awards reported by LASG for the 2nd and 3rd quarters of 2023, highlighting a number of issues for further scrutiny and remedial action. Judicious use of public funds is always important, and is especially so now."
In the letter, he cited that N18,468,000 was awarded to the office of the chief of staff for the "supply and distribution of 2,000 Noiler chicken across the local government areas and wards in the state.
"Another sum of N440,750,000 was awarded to the office of the chief of staff for the procurement of a brand new Lexus LX 600 Bullet Proof Sport Utility Vehicle for use in the Pool of Office of Chief.
"The sum of N7,475,000 was also awarded for the replacement of the liquid fragrance in the Office of Mr Governor, Lagos House, Ikeja.
"The office of deputy governor was awarded the sum of N30,000,000 for monthly outreach of indigent citizens by the wife of the deputy governor.
"Another N30,000,000 was awarded for monthly empowerment programmes of the wife of the deputy governor.
"The sum of N2,017,840,000 was awarded for the provision of supply items (rechargeable fans, rechargeable lights and fridge in the office of the deputy governor."
He said the government also awarded the sum of N531,553,559 for the "renovation of Saint Andrews Anglican Church. Oke-Popo, Lagos."
The post 'Sanwo-Olu Purchased Rechargeable Fans With N2 Billion, N18 Million For Chickens' — Governorship Candidate, Funso Doherty appeared first on Naija News.