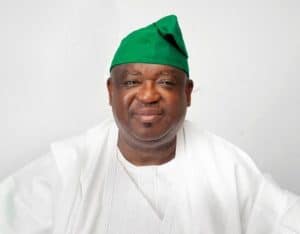 The Peoples Democratic Party (PDP), on Sunday, noted that it is waiting to receive a certified true copy of the judgement sacking Plateau State Governor, Caleb Mutfwang.
According to PDP, the party wants to study the ruling before deciding its next line of action.
A top-ranking party official who spoke on condition of anonymity with Vanguard, in Abuja, said that the party was preparing "an appropriate response."
The source said, "Our legal team is yet to receive the CTC of the judgement. We will, in consultation with our candidate and relevant party stakeholders at the state and federal levels then decide what step to take next after studying the judgement of course.
"Remember, we still have a right to take this matter to the Supreme Court."
Naija News had earlier reported that the Appeal Court in Abuja sacked the Plateau State Governor, Caleb Muftwang, and declared Nentawe Goshwe of the All Progressives Congress (APC) winner of the election.
A three-member panel, in a unanimous decision, held that Muftwang was not validly sponsored by the PDP as provided by Section 285(2) of the Nigerian Constitution.
The post PDP Speaks On Next Plan After Court Sacked Plateau Governor appeared first on Naija News.