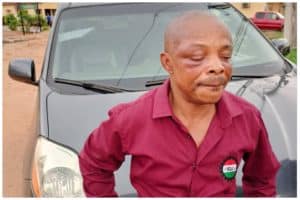 A group, PVC Initiative for Good Gover­nance In Diaspora (PIGGD) has claimed that players in the opposition are using the Nigerian Labour Congress (NLC) to tarnish the image of the governor of Imo State, Hope Uzodinma.
The group called on well-meaning Nigerians to prevail on the NLC president, Joe Ajaero to stay out of partisan politics ahead of the Imo State Governorship election.
Speaking via a press release on Saturday, Convener of the initiative, Wisdom Opara claimed that PIGGD is in pos­session of reports which show that oppo­sition elements in the state have infiltrated the ranks of the NLC, and are using its president to get at Hope Uzodimma.
Opara said, "Ajaero must not be used to cause chaos in the state. Hope Uzodimma has succeeded in stabi­lizing the security situation in the state, even when many thought elections could not be held due to insecurity, now proving doubters wrong, Joe Ajaero must be called to order.
"We have it on good authority that opposition elements are us­ing Ajaero to scuttle the election in the state."
PIGGD has been a supporter of Uzodimma, going into the state Governorship election where the incumbent flies the flag of the All Progressives Congress, APC, while Labour Party, LP's, Athan Achonu, and Peoples Democratic Party, PDP's Sam Daddy, take up the gauntlet in three-horse race.
The post Opposition Using Ajaero To Fight Uzodinma, He Must Be Called To Order – PIGGD appeared first on Naija News.