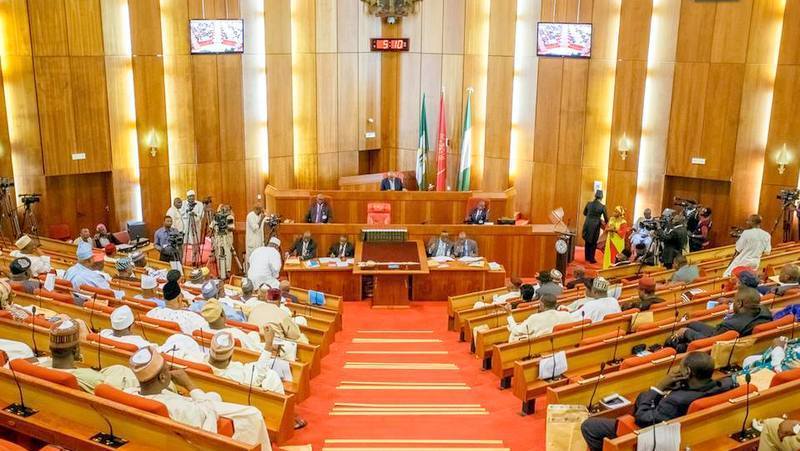 The senate committee on Independent National Electoral Commission (INEC) has said the electoral act amendment bill cannot accommodate independent candidacy.
The House of Representatives had in 2020 proposed the legislation that gives legal backing for individuals not sponsored by any political party to contest for elective positions.
Speaking at a NAN forum, Senator Kabiru Gaya, chairman of the committee, said the provision cannot be considered as part of the bill because it has no constitutional backing.
He said unless the constitution is amended, the electoral act cannot adopt provisions for independent candidacy.
"A lot of views have been expressed in the report on the electoral act amendment bill. Some are talking about the independent candidacy of which we say we cannot do that.
"This is because the independent candidacy is still not in the constitution and the electoral act is inferior to the Constitution so we cannot have another law which supersedes the constitution."
The 1999 constitution currently allows only candidates nominated by political parties to contest in elections.
Meanwhile, President of the Senate Ahmed Lawan, on Saturday, failed to observe the physical distance rule while revalidating his membership of the All Progressives Congress (APC).
Naija News reports that Lawan revalidated his APC membership at Katuzu ward in Bade Local Government Area of Yobe North Senatorial District.
The Senate President had his mask on but was closely surrounded by at least 20 people, some of whom were not wearing their masks properly.
Under the COVID-19 regulation for gatherings, "a physical distance of at least two metres must be maintained at all times between persons".