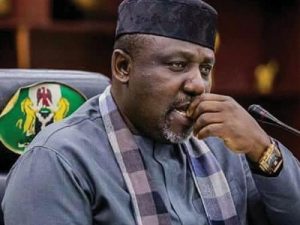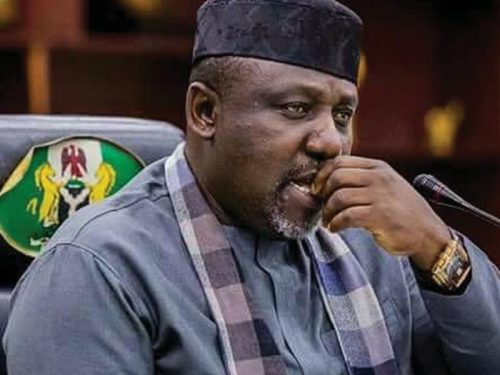 An Edo State Chieftain of the All Progressives Congress (APC), Prince Kassim Afegbua, has rejected calls by former Imo State Governor, Senator Rochas Okorocha, for the establishment of a new political party.
Okorocha had called for the establishment of a new political movement ahead of the 2023 general elections to address the silent agitations and complaints across the country against the bad state of the country.
The lawmaker said he and other progressive-minded politicians are working to restore public confidence in governance and save the country from total collapse.
The lawmaker noted that Nigerians are not satisfied with the current state of Nigeria, saying that the country needs political re-engineering.
But reacting in an interview with The Punch, Afegbua, a former Special Adviser and Information Commission in Edo, stated that what Nigeria needs at the moment was a few political parties with men and women with vibrant ideas.
He said, "What we need are few parties with vibrant ideas anchored on strong ideology and not this regime of nepotism and cronyism that has continued to drag us backward and deepen the cracks in the system.
"Nigeria is presently polarised along ethnic and religious lines, no thanks to Rochas Okorocha's party, APC, hence we need to encourage processes that would help reinvigorate opposition parties to provide the needed alternative to the people.
"The PDP is painfully, not exploiting the lapses in the current APC-led government, their opposition role is too feeble to be recognised. By now, PDP ought to have set up a strong and virile public relations unit, with tested hands that can generate result-driven strategies to gain public confidence.
"It is the absence of these essentials that might have warranted Senator Rochas to come up with this weather-beaten rhetoric of another political party, knowing full well his ridiculous antecedents in Imo in 2019."