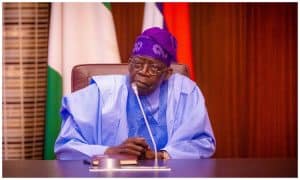 Nigeria's President and Economic Community of West African States (ECOWAS) Chairman, Bola Tinubu, has shared that he is actively employing discreet diplomatic approaches to prevent potential violence in Niger Republic.
Tinubu made this revelation during a meeting with Catherine Colonna, the French Minister of Europe and Foreign Affairs, at the Presidential Villa in Abuja on November 3, 2023.
Following the coup that ousted President Mohamed Bazoum, ECOWAS had imposed sanctions on the military junta in Niger and had also issued threats of military intervention to reinstate democratic governance.
However, the Niger military leadership had fortified its defences, forming a military alliance with neighbouring nations in anticipation of a possible military incursion by the regional bloc.
Despite preparing a standby force for potential action, ECOWAS ultimately refrained from carrying out its threat of invasion, opting for diplomatic negotiations to resolve the political deadlock.
In the meantime, President Tinubu has disclosed his decision to abandon the initial military intervention plan to prevent a violent conflict in the neighbouring nation.
"Leadership is about responding to the needs of the people; their cries, and their frustrations. Nigeria shares a border with Niger across the expanse of seven Nigerian states, and most of these states are very populated. Therefore, I need to guide ECOWAS carefully and steadily so that we manage our anger carefully," he said.
"We have a colleague and a democratically-elected leader, President Bazoum, being used as a human shield. If we are not careful, he and his family can be endangered.
"I am deploying all appropriate back-channel strategies to avoid bloodshed in Niger Republic. We recognize the wishes of our people; they do not want war, but that does not mean we cannot take bold and decisive action," the president added.
Colonna praised Tinubu's leadership in managing ECOWAS matters in her remarks, and she also passed along French President Emmanuel Macron's message of friendship.
"We support your efforts at ECOWAS. We are behind you because we believe that constitutional order is a treasure for all countries, and democracy must be a reality," said the French envoy.
The post Niger Coup: Tinubu Unveils Strategies He Is Using To Avoid Bloodshed In Niger appeared first on Naija News.