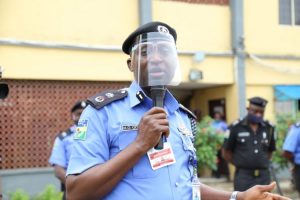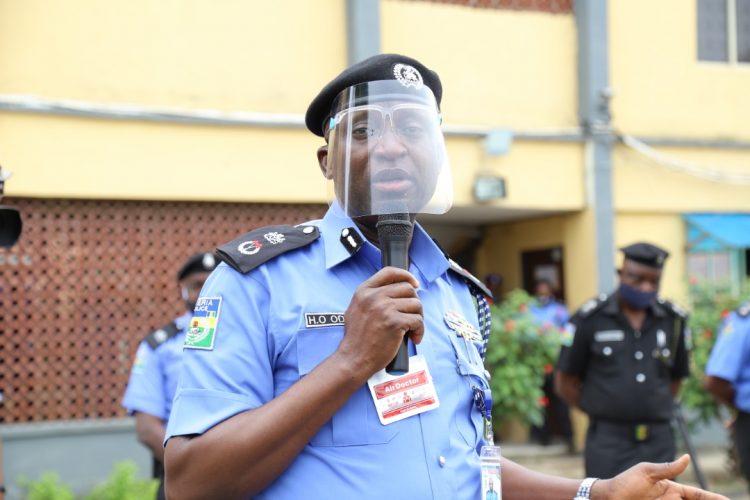 The Lagos State Police Commissioner, Hakeem Odumosu has declared that no protest will be allowed to hold at the Lekki Tollgate on Saturday, 13th February.
The Lagos Police chief made the submission in reaction to the planned protest by two different factions over the reopening of the Lekki tollgate plaza by the Lagos Judicial Panel of Inquiry on Police Brutality.
It will be recalled that after the decision, some youths started an online protest with the hashtags #RevolutionNow and #OccupyLekkiTollGate noting that it was wrong to reopen the tollgate for business when justice had not been served on the alleged killing of protesters during a clash with security operatives in October 2020.
Information from the online posters showed that the protest is planned to go physical at 7 am on Saturday, February 13, 2020.
Also, another group of youths in support of the decision of the judicial panel are also planning a counter-protest at the Lekki tollgate on Saturday, February 13, same time and venue as those against the reopening of the toll gate.
The counter-protest has been trending on Twitter as #DefendLagos and #DemNoBornYourPapaWell.
However, the Lagos State Police has now declared that no protest will hold at the Lekki Tollgate on Saturday, February 13, 2020.
The Lagos CP on Thursday said, "Allowing both groups to carry out their planned protests will be counter-productive.
"No protest in any guise will be allowed to take place on Saturday 13th February 2021."
Earlier, the federal government had also declared that it won't allow the #OccupyLekkiTollGate protest to hold due to security reasons as it has gotten intelligence reports that some people are trying to hijack the protest to destabilize the country.
Meanwhile, a former Lagos State Governor, Alhaji Lateef Jakande, has died on Thursday at the age of 91.
Naija News understands the former governor died in the early hours of Thursday, February 11, 2021 in Lagos.
Jakande, born 29 July 1929 was a second republic civilian governor of Lagos State between 1979 and 1983.
He was born in the Epetedo area of Lagos Island, Lagos State but both his parents are from Omu-Aran, Kwara State.