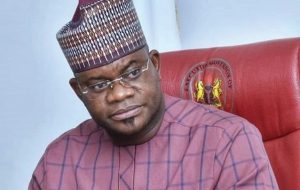 The sorting and counting of votes has been put on hold in the polling unit of Governor Yahaya Bello.
According to information gathered by Naija News, sorting and counting of votes is currently on hold at the PU011, Agassa, Okene local government area because "presiding officers went to eat."
An official of the Independent National Electoral Commission (INEC) at the polling unit added that the numbers of the presiding officers are unreachable.
"Their numbers are unreachable," said the lone INEC official as quoted by The Cable.
The post Just In: Counting Of Votes Put On Hold In Yahaya Bello's PU, Number Of Presiding Officers Unreachable appeared first on Naija News.