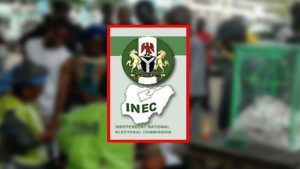 The Independent National Electoral Commission, INEC, is considering using the National Identity Number as a precondition for registering of voters in Nigeria.
The development was disclosed by a national commissioner during an interview with Punch on Tuesday.
The Commissioner in his statement noted that NIN would help tackle issues of underage voting, alien voting and other issues associated with registration.
The Commissioner who spoke on the condition of anonymity said a final decision would be disclosed when reached.
The official further stated that the permanent voter card is expected to be used for a maximum of 10 years, adding that most countries rely on a national database and not the Permanent Voter Card for voting.
He said, "The NIN is the ideal. When we want to begin the continuous voter registration, we may consider it because ordinarily, a national identity card is what should be used for voting. When the PVC was introduced, it was meant to be in use for 10 years and the assumption was that within those 10 years, the national identity card would be in use by a majority of Nigerians."
"I can tell you that the NIN will be one of the preconditions for registration when the CVR starts. We are trying to harmonise all databases."
The Director, Voter Education and Publicity, INEC, Nick Dazang, while speaking on possibility of using NIN, said he is not sure if the NIN would be a precondition for registration.
He said once a final decision had been made, INEC would officially inform Nigerians.
When asked if the NIN would be made compulsory for new registrants, Dazang said, "When we reach the bridge, we will cross it. For now, we have not announced the date for the registration exercise to begin and the conditionality. When we are ready, the commission will announce the procedure for the continuous voter registration so the commission has not taken a decision in respect of that."
In a related development, the Independent National Electoral Commission (INEC) has announced November 6 as the date for the conduct of the 2021 governorship election in Anambra State.
The INEC Chairman of Information and Voter Education, Festus Okoye, made this known in a statement on Tuesday, 19th January 2021.