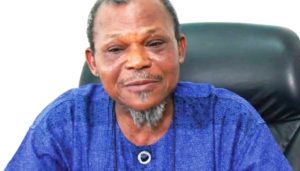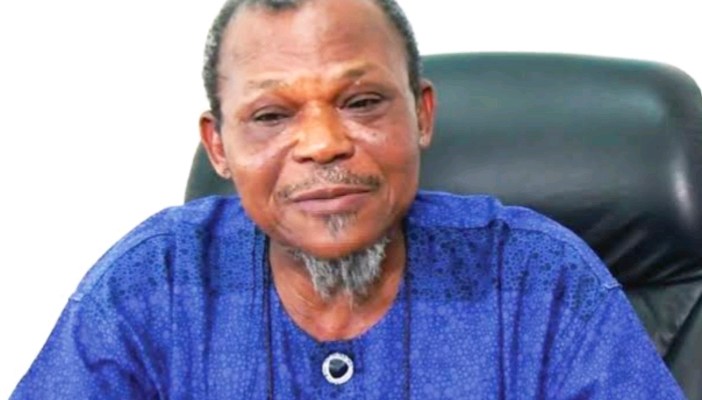 The widow of the late ex-military administrator of Lagos and Imo states, Real Admiral Ndubuisi Kanu, Gladys has blamed the death of her husband on a Lagos private hospital where he was receiving treatment.
The widow noted that she had already concluded arrangements with the family to fly her husband out for further medical attention but was assured by the hospital that Kanu was recovering and doing well, hence no need to fly him out.
She noted while speaking on how her husband died that he was not someone that frequents the hospital as he was rarely sick.
Glady's explained while speaking on the illness that eventually resulted in her husband's death that he had only been sick for 11 days.
"He didn't really have any last moment because he has never been sick all the years I've known him; never been in any hospital.
"We used to go for check-ups near our home in London, like twice in a year, but not for him to be admitted to the hospital. He was only sick for about 11 days. At the time I was trying to fly him abroad with an air ambulance, the hospital where he was, was telling me there was nothing serious, that he has recovered. They kept giving false hopes and deceiving us.
"We got admission for him in a London hospital. We were arranging the air ambulance before they (medical personnel) said there was no need for that, that he'd recovered, only for them to send me a message yesterday (Wednesday) that he had passed on.
"It wasn't long enough. He was in the hospital for only 11 days." Mrs. Kanu told The Nation.
She however didn't reveal the name of the hospital.
It will be recalled Naija News previously reported the death of Rear Admiral Ndubuisi Godwin Kanu who served as a military governor of Imo and Lagos States during the military regime.
His death was confirmed by his close ally, Mrs Joe Okei-Odumakin on Wednesday, January 13.
Although the cause of his death is yet to be revealed, the retired military officer is said to have died at the age of 78.
Meanwhile, the National Agency for Food and Drug Administration and Control (NAFDAC) has warned Nigerians against taking fake vaccines that are being circulated in the country.
Speaking during a virtual media briefing on Friday, NAFDAC Boss, Prof Mojisola Adeyeye, said the agency has not approved any COVID-19 vaccine in the country.
She advised the public not to take any COVID vaccine as they can cause COVID-19-like illnesses and can lead to death.
Adeyeye also warned government establishments, agencies, and big corporations against ordering COVID vaccines without confirming from NAFDAC if the vaccine has been approved.