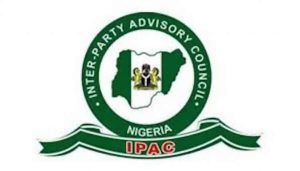 The Inter Party Advisory Council (IPAC) has announced the introduction of an Election Results Monitoring System (ERMS) in anticipation of the upcoming governorship elections in Bayelsa, Imo, and Kogi states.
In a press conference led by IPAC's national chairman, Engr Yabagi Y. Sani, the council stressed the necessity of fair and credible elections to maintain trust in the democratic system.
To address concerns about potential flaws or manipulation in electoral processes, IPAC introduced the ERMS intervention, which has been presented to the INEC chairman, all 19 national chairmen, and gubernatorial candidates in the respective states.
"In particular, the candidates have been told that they can utilise the ERMS even after the election. The ERMS Collation module is ready to commence operation on 11 Nov 2023 and can display the results on www. ipac.ng/erms. The PU results will not be real-time online, but the collated results will be ahead of those of INEC at the Ward, LG, and State Collation Centres," Sani said.
He noted that this innovative intervention by IPAC will increase the citizens' confidence in our electoral processes and provide political parties with first-hand information on election results.
"However, political parties have to be more patriotic because the activities of political actors perceived to be corrupt and prioritising personal gain over the public good fuels disillusionment and cynicism, which pose significant challenges to the functioning of democracy," he said.
He expressed that a thriving democracy depends on citizens actively participating, making informed decisions, and trusting governing institutions. Rebuilding this trust, he emphasised, demands a united effort from all stakeholders, encompassing political leaders, civil society, and the media.
He stated that tackling insecurity, guaranteeing transparent electoral processes, and holding political figures responsible for their conduct are essential measures to rekindle confidence in Nigeria's democracy.
He added that it is a shared responsibility to strive towards establishing a political atmosphere that nurtures trust, promotes civic engagement, and ultimately fortifies the democratic foundation of the nation.
"Furthermore, empowering citizens to participate in the democratic process actively is key to ensuring the integrity of elections. It's crucial for the people of Bayelsa, Imo, and Kogi to take control of their destinies and resist any actions that could undermine the democratic principles that should guide the electoral process.
"Thuggery, vote buying, and rigging are detrimental to the democratic process and can erode the trust that citizens have in their elected representatives. By resisting these negative influences, citizens can contribute to creating a fair and transparent electoral environment," he said.
He noted that it is crucial to select leaders based on merit, vision, and their potential impact on the community. He emphasised that citizens should prioritise candidates who authentically represent their interests and are dedicated to the welfare and development of their respective states.
He stated that they can ensure that their votes contribute to the election of leaders committed to improving their lives and communities.
"Citizens should be proactive in shaping the future of the nation. Grassroots involvement is fundamental to the success of any democracy. By disregarding the negative tactics of political actors and focusing on making informed choices, citizens can contribute to the establishment of a robust and accountable democratic system in Bayelsa, Imo, and Kogi by their conduct in the forthcoming election," he said.
He strongly advised INEC to engage security agencies diligently, urging them to adhere to the rules of engagement and resist the temptation of being influenced by desperate politicians.
He emphasised that the involvement of security agencies in the electoral process should be characterised by professionalism, neutrality, and a commitment to defending our democracy rather than being driven by partisan interests.
He emphasised the importance of citizens feeling secure in their participation in the electoral process, ensuring that their safety and security are guaranteed.
Additionally, he highlighted the importance of INEC ensuring the timely and secure delivery of sensitive and non-sensitive electoral materials to various polling units.
"Delays or mishandling of these materials can lead to suspicion and undermine the credibility of the entire election. We must work collaboratively to guarantee that these materials reach their destinations without any hitches.
"As we go into these off-season elections, let us recommit ourselves to the principles of democracy, fairness, and transparency. The challenges we face are not insurmountable, but they require a collective effort from all stakeholders involved in the electoral process," he said.
The post Governorship Election: IPAC Introduces Election Results Monitoring System appeared first on Naija News.